Mississippi Homeschool Groups
---
Information Out of Date? Just click the link by each group to submit a change!
---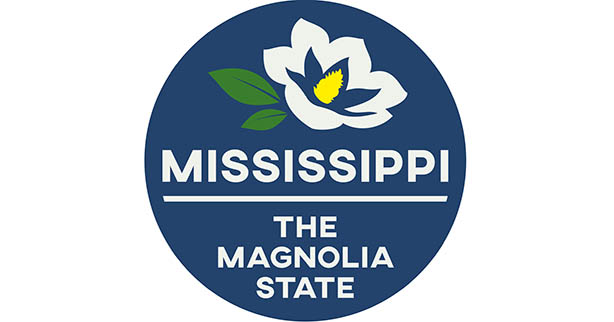 Mississippi Home Educators Association (MHEA)
Edit
Remove
More
3646 Henryville Road, Cedarbluff, MS 39741
Contact: David Easley
Phone: (662) 494-1999
Email:
mhea@mhea.net
http://www.mhea.net
Mississippi Home Educators Association (MHEA) is a non-profit organization committed to helping both current and prospective homeschoolers with their educational needs.
---
Christian Home Educators Connection (CHEC) Edit Remove More
P.O. Box 1115, Clinton, MS 39060
Phone: (601) 372-8018
Email: info@checonnection.com
http://www.checonnection.com
The purpose of CHEC is to support and encourage home educators by providing information and opportunities for fellowship both educational and social. Although CHEC is a Christian organization with Christian leadership, membership is open to all those in the local area wishing to homeschool their children.

Christian Home Educators of Hattiesburg Edit Remove More
Hattiesburg, Petal, Purvis, Oak Grove, Sumrall, and surrounding areas.
Contact: Phyllis Chancellor
Phone: (601) 818-1677
Email: Form / Contact Page
http://www.cheh.org
CHEH is the largest homeschool support group in the Hattiesburg area. We offer support and encouragement for families as well as enriching activities related to homeschooling.

Florence/Richland Homeschool Group Edit Remove More
Serving Rankin County and surrounding areas of MS
Contact: Ruthie Sheppard or Laura Hedgepeth
Email: crmasheppard@yahoo.com, llbubbles30@yahoo.com
http://groups.yahoo.com/group/FlorenceHSers/
FRHS is a Christian-led, Biblically-based support group that meets weekly on Fridays, providing fellowship, support and activities. Activities offered include: Plant Club, Park days, Field trips, Skating, Parties, Science fairs, Spelling bees, Talent/Art shows, Charities, Bowling, Teen club, Yearbook staff, Graduation Ceremony, and more.

FRHS hosts a skate day open to ALL homeschoolers the first Tuesday of the month from Sept. - May.
Children 2 & under skate free. Children 3 and up are $4.00. (Parents and children under 2 are the only free spectators.) Parents skate for $4.00

Good News Educational Fellowship Edit Remove More
2080 Hwy 345, Pontotoc, MS 38863
Contact: Colette Stanley
Phone: (662) 488-9072

HEARTS Homeschool Support Group Edit Remove More
5562 Zero Rd. Meridian, MS 39301
Contact: Holly Caldwell or Kelly Carr
Phone: (601) 527-4957 or 6019343983
Email: heartshomeschoolgroup@gmail.com
http://www.homeschool-life.com/ms/hearts
HEARTS, Home Educating and Ready to Serve, is located in Lauderdale County of Mississippi.
Our Mission: HEARTS, a Christian homeschool support group, has been established to foster relationships between like-minded families. We encourage and minister to one another as well as provide social and educational activities that enrich our lives. We ultimately aim to reach the hearts of our children for Christ.

Our Inspiration: Psalm 127:3-4 "Children are a heritage from the Lord,
offspring a reward from him.Like arrows in the hands of a warrior are children born in one's youth."

Home Educated And Raised To Serve (HEARTS) Edit Remove
Based in Biloxi, MS
Contact: Adita Harrell
Email: aditah@bellsouth.net
https://groups.yahoo.com/neo/groups/HEARTSCO-OPandSupport/info
We provide classes once a week for homeschool families in our surrounding community. Classes may include Spanish, Sign Language, Science, Art, Drama, Music, Etiquette, Speech, Debate, etc. The main focus is sharing Christ and serving others. Read more...

Home Educators of Central Mississippi Edit Remove More
1108 Post Road, Clinton, MS 39056
Contact: Sharon Armstrong
Phone: (601) 978-2204
Fax: (601) 924-4649

Jackson Metro Homeschool Social (JMHS) Edit Remove More
Jackson Metro Area
Email: jmhsgroup@gmail.com
https://www.facebook.com/groups/jmhsgroup/
JMHS is for homeschooling & Unschooling families living in the Jackson, Mississippi metropolitan area. Members join together for weekly park days, field trips, luncheons, game days, group classes, seasonal parties and other fun social learning activities across the metro area. We also plan day trips and vacations for our members. This is a parent-member led social learning group.

Magnolia State Home Educators Edit Remove More
8904 Live Oak Ave, Ocean Springs, MS 39564
Contact: Reagan Collum
Phone: (228) 380-0431
Email: magnoliastatehomeschoolers@gmail.com
http://magnoliastatehomeschoolers.blogspot.com
Local Christian homeschool support group for Jackson, Harrison, and Hancock counties.

Meridian Christian Home Educators Edit Remove
P.O. Box 8462, Meridian MS 39303
Email: mchecouncil@gmail.com
http://www.homeschool-life.com/ms/meridian/
MCHE is a Christian support group for homeschoolers located in Meridian, Mississippi. Our group is made up of approximately 100 families active in our homeschool events. Read more...

Mississippi Homeschool Life, LLC Edit Remove
Desoto, Tate, Marshall Counties
Contact: Marilyn Lunsford or Rebecca Strozier
Phone: (662) 426-6638 or (662) 426-6638
Email: info@homeschoollife.org
https://homeschoollife.org/
Mississippi Homeschool Life is a faith-based homeschool support group that exists to inform, encourage, and aid Christian homeschooling families in DeSoto County and the surrounding areas as they seek God's will in training and educating their children. Read more...

Northwest MS Home Educators (NWMHE) Edit Remove
P.O. Box 401
Contact: Zuki Ferrell
Phone: (662) 292-3247
Email: nwmhenews@gmail.com
http://www.homeschool-life.com/ms/nwmhe
A private, nonprofit support ground consisting of families in the north MS area. By consensus, all activities and publications are based on Christian values. The association seeks to provide opportunities for the overall group's educational enrichment and social activities throughout the academic year for both students and parents. Read more...

OBLIQUEducators Edit Remove More
Based in Olive Branch, MS
Contact: Dawn Robinson
Phone: 901-517-2883
Email: kevinanddawnrobinson@yahoo.com
http://www.obliqueducators.org
We are a community of homeschoolers whose goal is to develop relationships through homeschooling, but more importantly, deepening friendships that go beyond homeschooling. The purpose of this group is to be a support in all areas.

Olive Branch Christian Home Educators Edit Remove More
Northwest Mississippi
Contact: Vicki Nevill
Phone: (662) 420-1786
Email: olivebranchchristianh@yahoo.com
http://www.obche.org
We are a Christian Homeschool support group located in Desoto County, Mississippi. We offer a wide variety of activities for families of all ages including parties, field trips, SAT testing, graduation, Mom's night out, and more.

Pearl River Christian Home Educators Association Edit Remove More
Pearl River County Mississippi
Contact: Danielle Stockstill
Email: prcchea.info@gmail.com
http://prcchea.wixsite.com/home
PRCCHEA offers homeschooling support and fellowship to families in Pearl River County, MS and surrounding areas. We have a wide variety of clubs, field trips and fun activities throughout the year. Read more...

Rural Hinds Homeschoolers of Mississippi (RHHM) Edit Remove More
Hinds County Mississippi
Contact: Joni
Phone: (662) 836-9848
Email: jonigallman@gmail.com
https://www.facebook.com/groups/1446021389025170/
We offer field trips, play dates, information on all things homeschool, and support for homeschooling families.