Virginia Homeschool Groups
---
Information Out of Date? Just click the link by each group to submit a change!
---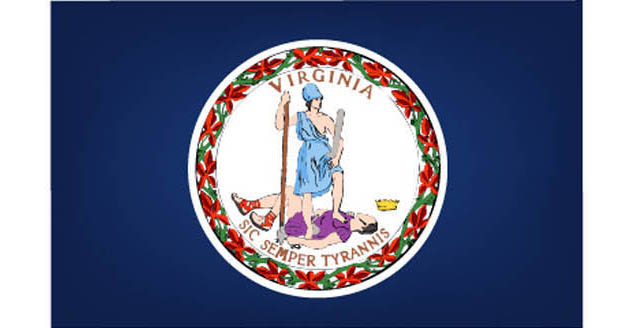 Home Educators Association of Virginia (HEAV)
Edit
Remove
More
2100 W. Laburnum Avenue, Suite 108A, Richmond, VA 23230
Phone: (804) 278-9200
Fax: (804) 278-9202
Email:
info@heav.org
http://www.heav.org
HEAV is a member-supported, statewide, nonprofit homeschool association that operates from a biblical worldview. HEAV serves all homeschoolers and since 1983 has worked tirelessly to promote and protect homeschool interests in Virginia through information, legislation, and resources. We offer an extensive website, an annual convention w/Used Curriculum Sale, seminars, and resources.
With a full-time office staff and hundreds of dedicated volunteers, we're ready to answer questions, offer support, and serve your needs. Office hours M-F from 10 AM to 4 PM.
The Organization of Virginia Homeschoolers (VaHomeschoolers)
Edit
Remove
P.O. Box 5131, Charlottesville, VA 22905
Phone: (866) 513-6173
Email:
info@vahomeschoolers.org
http://www.vahomeschoolers.org
VaHomeschoolers is your source for the information and support you need to successfully homeschool. We provide multiple services to homeschoolers, including a comprehensive website, phone and email hotlines and an annual conference. Since 1993, VaHomeschoolers has promoted and protected the interests of Virginia homeschoolers, through legislative work, assistance to individual homeschoolers, and by providing information, speakers, events and resources. VaHomeschoolers is an inclusive organization and is neutral in matters of politics and religion.
Read more...
---
Ashburn Christian Home Educators (ACHE) Edit Remove More
Loudoun County
Email: ached-owner@yahoogroups.com
The mission of ACHE is to provide homeschool support and encouragement to families through monthly support meetings, Christian fellowship, prayer support, academic and curriculum information exchange and small group opportunies.

Association of Russell County Homeschoolers (ARCH) Edit Remove More
Southwest VA PO Box 743, Lebanon VA 24266
Contact: Stephanie Seabrook
Phone: (276) 565-8080
Email: stephanie@tummytoteen.com
ARCH is a Christian homeschool support group for families in Russell County, VA and surrounding counties.

Blue Ridge Area Network for Congenial Homeschoolers (BRANCH) Edit Remove More
Rt. 3 Box 602, Afton, VA 22920
Phone: (703) 456-9822

Bristol Homeschool Meeting Edit Remove More
Bristol VA/TN and surrounding area
Contact: Katherine
Phone: (276) 466-4860
Email: bristolhomeschoolers@gmail.com, support@bristolhomeschoolgroup.com
https://www.facebook.com/BristolHomeschoolGroup
We are an all-inclusive group, dedicated to providing support to all homeschoolers in the SW VA and East TN area surrounding Bristol VA/TN. Our goal is to support you in any educational concerns that you may have.

Christian Home Educators of Floyd Edit Remove More
Floyd County and surrounding areas
Email: chefhomeschoolinfo@gmail.com
https://www.homeschool-life.com/va/chef/
CHEF is a group of Christian home school families from the Floyd, Virginia area who meet together regularly for field trips, classes, support, and fellowship.

Christian Homeschoolers of Southwest Virginia Edit Remove More
201 Clinton Ave. E. Big Stone Gap, VA 24219
Contact: Tracey Fannon
Phone: (276) 393-1622
Email: christianhomeschoolersva@gmail.com
A Christian Support Group for home schooling for Wise, Dickenson, Lee County and surrounding areas.

Community of Independent Learners Edit Remove More
P.O. Box 16029, Alexandria, VA 22302
Phone: (703) 998-9626

Culpeper & Rappahannock Secular Homeschoolers Edit Remove More
Serving Culpeper and Rappahannock counties
Contact: Shirin
Email: shirin.manis@gmail.com
http://www.facebook.com/groups/CulpeperRappahannockSecularHomeschoolers/
This group is based on a common interest in homeschooling/unschooling. Feel free to join if you are looking for like-minded parents, discussions, socialization opportunities, etc.

De Novo Catholic Homeschooling Support Edit Remove
Alexandria, VA 22309 8710 Mount Vernon Highway, Alexandria, VA 22309
Contact: Renee Fornshill
Phone: (703) 619-1942
Email: denovohomeed@aol.com
http://www.denovohomeschool.org/
The group offers weekly meetings at the park, co-op classes, field trips, geography and spelling bees, meetings and events, and much, much more! Meeting at Good Shepherd Catholic Church. Read more...

Education Anywhere Edit Remove More
10 Pidgeon Hill Drive, Suite 50 Sterling, Virginia 20165
Contact: Philip Singh
Phone: (703) 433-0805
Fax: (703) 433-0378
Email: info@edanywhere.com
http://www.educationanywhere.com/
We offer FREE consultations for homeschool students to make sure they get the program that works for them. We offer the ability for homeschool families to get official credits and transcripts for the classes they have taken as a homeschooler.

If you are looking for the best comprehensive educational services for homeschool students then please arrange for your FREE consultation. We offer a comprehensive assessment of your students needs either by phone or in person that will provide you with a complete educational plan. Our customized program of study will find the best way to learn, whether it's seeking an accredited High School diploma, summer school classes, remedial classes, credit recovery, homeschool, GED, vocational services and tutoring for your homeschool family.

Faith Baptist Homeschool Chapel Edit Remove More
1226 W. Roslyn Rd., Colonial Heights, VA 23834
Contact: Pastor Gene Ballance
Phone: (804) 526-8189
Email: fbc316@verizon.net
https://www.facebook.com/FaithBaptistColonialHeights?rf=115550401805182
An Independent Baptist homeschool fellowship featuring monthly gatherings and field trips.

Faith Home Educators Edit Remove
Crewe Virginia
Contact: Tabitha E. Jernigan
Phone: (434) 676-2549
Email: homeschooltabby@gmail.com
http://www.faithhomeeducators.weebly.com
We are a Christian Home school group. We meet to go bowling, have park days, do field trips, etc... We also have various educational classes that vary in topic, but have included things like Spanish and Science Fair 101 in the past. Read more...

GRACEducators Edit Remove
Washington County Virginia - Abingdon, Bristol, Marion,
Contact: S Johnson
Phone: (276) 628-8989
Email: graceducators@gmail.com
http://graceducators.com/
GRACEducators is an Abingdon area, Washington county Virginia, Christian homeschool group. We are a decidedly Christian group of families that seeks to encourage and support one another in the calling to homeschool our children in a Christ-centered environment. We do this through a communication community (email loop) and generally a once-a-month support meeting. Read more...

Harvester Teaching Services (HTS) Edit Remove More
7800 Rolling Rd, Springfield, VA 22153
Contact: Corinne Hayes
Phone: (703) 455-7800
Fax: (703) 455-2325
Email: htsadmin@harvesterpca.org
http://www.htslink.org
A ministry of Harvester PCA in Springfield, HTS has membership open to the community. We offer a 3,000+ volume Resource Center, Enrichment and Academic Core Classes, extracurricular clubs, and Standardized test proctoring. We offer classes twice a week; you choose your level of involvement.

Home Educators of Grove (HEAG) Edit Remove
8701 Ridge Road, Richmond, VA 23229
Contact: Craig & Stephanie Konicki or Dewey & Kristin Morgan
Phone: (804) 901-0185
Email: homeeducators@comcast.net
http://www.homeeducatorsatgrove.org
We are a Christian support group originating from but NOT exclusive to members of Grove Avenue Baptist Church. Activities planned include field trips, cultural outings, school enrichment opportunities and social events. A monthly meeting is offered on the 4th Thursday of each month, where parents plan activities, share time, and listen to various topics and speakers. Within our group, we have families that have home schooled for many years and those that are just beginning. We are a diverse group with many ages, races, family sizes, curriculums, learning styles, interests and abilities represented. We have preschoolers through high schoolers, gifted and learning challenged. Read more...

Homeschool Richmond Edit Remove More
5998 Northfall Creek Pkwy Mechanicsville VA 23111
Contact: Tosha
Email: etckelly@comcast.net
http://www.homeschoolinginrichmond.com
Designed to give homeschoolers in Richmond, VA up-to-date information about homeschool classes and activities, as well as links to homeschooling support groups, and a calender of fun family events.

Homeschoolers of Bealeton (HOB) Edit Remove More
Serving Fauquier County, Culpeper County and Stafford
Contact: Laura Lombardo
Phone: (540) 439-0224
Email: www.homeschoolersofbealeton.com/contact-hob.html
http://www.homeschoolersofbealeton.com
Homeschoolers of Bealeton (HOB) is a support system for homeschooling families located in Bealeton, VA. Members are invited to share their ideas, concerns, events, achievements, support, encouragement and resources. We also offer our members clubs and field-trips.

Mayflower Homeschoolers Edit Remove More
The counties in and around Fauquier County (Fauquier, Rappahannock, Culpeper, Prince William, Manassas, Manassas Park, Loudon, Stafford, Warren)
Email: mayflowerhomeschoolers@gmail.com
http://www.mayflowerhomeschoolers.org
The group is a Roman Catholic homeschool support group. It is independent, not affiliated with any particular parish, and meets in the Warrenton area. Annually, a full year's schedule is offered of weekly prayer, monthly field trips, monthly works of mercy, weekly clubs, social activities, feast day parties, teen dances, and graduation. Annual dues is $35 per family. Visit our website for more information, which includes a contact page for more detailed inquiries and how to register, or check out our Facebook page at "Mayflower Homeschoolers."

Natural Learners of the Shenandoah Valley Edit Remove More
Serving Rockingham, Shenandoah, and Augusta counties. Currently meeting around Harrisonburg.
Contact: Adesa Hafford
Email: adesah@juno.com, NLSV-owner@yahoogroups.com
http://groups.yahoo.com/group/NLSV/
The area's only inclusive group of home educating families. We meet every week for field trips and play time, both planned and spontaneous.

P3 Homeschooling Ministry Edit Remove More
Greater Roanoke Area
Contact: Jill Shelton
Email: p3homeschool@hotmail.com
http://www.p3homeschool.webs.com
P3 Homeschooling Ministry is a diapers to diplomas Christian co-op. We provide enrichment classes taught by parent volunteers to all ages of children. Many of our high school level classes are transcript worthy with some extra weekly emphasis at home. We meet for 10 weeks in the Fall and 10 in the Spring with lots of field trips and social gatherings interspersed. As a cost-conscious, budget friendly group we have a low yearly family fee and individual class fees. See our website for more information.

PEACH Edit Remove More
P.O. Box 631 Fishersville VA 22939
Email: info@peachva.org
http://www.peachva.org/main1.htm
PEACH is an organization that provides support and encouragement to Augusta County parents who are teaching their children at home and to those who are considering homeschooling. The organization is Christian in orientation, and is guided by the Word of God, the Bible. In God's Word we are commanded to "provoke one another to love and good works" (Hebrews 10:24) and to "train up a child according to God's Word" (Proverbs 22:6).

Proverbs 22 Homeschool Edit Remove More
Cedar Bluff, Va
Contact: Jessica
Email: proverbs22homeschooling@gmail.com
http://proverbs22homeschooling.blogspot.com
Biblical based homeschool group offering field trips and educational activities. Serving homeschool families in Northeast Tennessee & Southwest Virginia.

REACH Homeschool Group Edit Remove More
35451 Wilderness Shores Way, Locust Grove, VA 22508
Contact: Wanda
Phone: (540) 423-9502
Email: rhsgwanda11@comcast.net
http://www.reachhomeschoolgroupva.com
We are a large support group that participates in many activities,
fieldtrips, workshops, seminars and more. We have activitites for
all age group. REACH serves Fredericksburg, Orange, Madison, Culpeper, Fauquier, Spotyslvania, Caroline, Richmond, King George, Stafford, Woodbridge, Manassas, Fairfax, Springfield and surrounding areas.

Richmond Area Homeschoolers Edit Remove More
Based in Richmond, VA
Contact: Tosha
Email: etckelly@comcast.net
http://groups.yahoo.com/group/Richmond_Area_Homeschoolers/
This is an inclusive group of Richmond (Virginia) area homeschoolers to share ideas, organize get togethers, and for general support. We get together for picnics in the park every month, have regular field trips, and offer homeschool classes.

Richmond Preschool Homeschoolers Edit Remove More
P.O. Box 28263, Richmond, VA 23228
Contact: Ellissa
Email: ellissa@pol.net
http://groups.yahoo.com/group/RichmondPreschoolHomeschoolers
An inclusive group of Richmond area homeschoolers of preschool aged children to share ideas, organize get togethers, and for general support. We usually meet once or twice per month.

Saint Ann's Homeschool Support Group Edit Remove More
Based in Annandale, VA
Email: saintannshomeschool@gmail.com
http://saintannshomeschool.googlepages.com
We are a Catholic homeschool support group with member families across northern Virginia and sponsored by Queen of the Apostles Church in Alexandria, VA. Our group is very active, offering (among other things) Friday Mass and Field Trips, Monthly Family Night Potlucks, Moms' TEA, Girls' Snack and Chat, Tween Boys Group, Teen Boys' Night Out, Little Flowers (girls) and Blue Knights (boys) groups, small group classes, All Saints' Day Party, Kids' Market, Living Stations of the Cross, World Fair, Geography Bee, and more! Our yearly membership fee is $35.00.

SALT Homeschool Co-op Edit Remove More
1338 Rainbow Forest Dr
Contact: Jen Browder or Heather Carter
Phone: (540) 312-4781 or (540) 798-9397
Email: info@saltco-op.com
http://www.saltco-op.com
SALT Homeschool Co-op is a Christ-centered co-op that offers an academic curriculum for grades K-12, as well as an opportunity for each family to serve, encourage, and support one another. We meet on Mondays for two 17-week semesters. We offer science, social studies, language arts, and an elective for most grade levels. Read more...

Shenandoah Christian Home Educators (SCHE) Edit Remove More
Winchester area, including Frederick and Clarke Counties.
Contact: Vicki
Phone: (540) 678-8939
Email: leader@scheonline.org
http://www.scheonline.org
We are a local homeschool support group upholding biblical principles and traditional Christian values. Our goal is to inform, equip, and encourage parents while providing educational, recreational, and social activities for like-minded families. We offer a monthly moms' meeting, field trips, park days, and more. We offer membership, but it is not required to attend meetings.

Southwest Virginia Home Educators Edit Remove
Serving Grayson, Carroll, and the surrounding counties around Galax
Phone: (276) 233-6369
Email: swvahe.admin@gmail.com, http://swvahe.webs.com/contactus.htm
http://www.swvahe.webs.com
Our main goal is to offer support to families who home educate or are planning to do so in the Southwest Virginia area. Whether you are new to homeschooling or a seasoned veteran new to the area, we welcome you. We also open our group to families with preschool-aged children. Read more...

Southwest Virginia Homeschoolers Edit Remove More
Abingdon, VA, and surrounding area
Contact: Christyl Matney
Phone: 276-388-2953
Email: bluegoofyboots@yahoo.com
http://groups.yahoo.com/neo/groups/SWVAhomeschoolers/info
We are a homeschooling group located near the Abingdon area. We are an all inclusive group connecting hs families with activities, groups, playdates, co-ops, events, etc.

Spotsylvania Regional Christian Homeschoolers (SRCH) Edit Remove
11700 Camelot Way, Fredericksburg, VA 22407
Contact: Annie Dahmen
Email: srch2-owner@yahoogroups.com
http://groups.yahoo.com/group/SRCH2/
SRCH is for Christ-centered homeschooling families living in or around Spotsylvania County, Virginia. Since 1997, SRCH has had an active core membership who have orchestrated social and educational activities for children and parents. Our recent activities include parent meetings, nature days, chess club, volleyball, park days, field trips, science fair, international day, used curriculum sale, skating, gingerbread house party and other seasonal celebrations. All members are encouraged to plan activities and share their talents. Membership is FREE. Read more...

St. Raymond of Peñafort Home School Group Edit Remove More
Northern Virginia
Contact: Katherine Bogacki or Malia Cameron
Email: straymondhsg@gmail.com
https://www.homeschool-life.com/1240/index_public
St. Raymonds home school group (HSG) is a group of about 60 families that are linked together by our love of the Catholic Church, and who want to educate our children at home. Most of us use a Catholic home school program such as Seton or Mother of Divine Grace, however, the beauty of home schooling is the flexibility that it provides each family – so there are numerous educational options available. We have a monthly potluck in order to have families get to know each other better and form friendships among the children. Additionally, we host a monthly teacher support group (TEA) and a bimonthly couples' night. Our goal is home school support (in all of the various forms that it may take) and not exactly supplemental classes (of which there are many options in the NoVA area).

TEAM Homeschool Edit Remove More
Suffolk, VA
https://www.bigtent.com/groups/teamhome
TEAM Homeschool provides a support network for families living in the North Suffolk, Western Branch of Chesapeake and Churcland area of Portsmouth, Virginia. We have weekly park days, field trips, MNO's and more. All are welcome, come check us out!

Tri-Cities Home Educators Edit Remove More
PO Box 1136 Colonial Heights, VA 23834
Contact: Lisa Brooks
Phone: (804) 247-7933
Email: tcheleader@gmail.com
http://www.tcheofva.org
We are a Christian support group of 160 families for the Chesterfield, Chester, Hopewell, Colonial Heights, Petersburg, and Dinwiddie areas in Central Virginia. We uphold Biblical principles and traditional Christian values. We have a yearly membership fee of $25. We offer enrichment activities, field trips, mom's night out, and many other special events.