Iowa Homeschool Groups
---
Information Out of Date? Just click the link by each group to submit a change!
---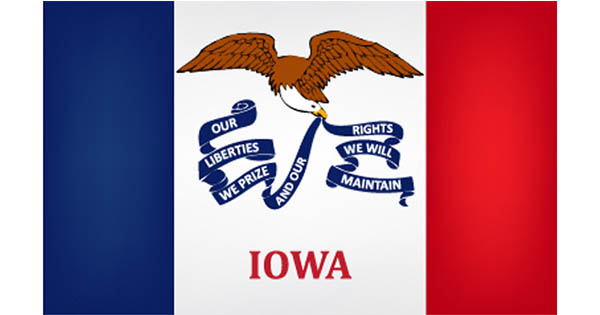 Network of Iowa Christian Home Educators
Edit
Remove
More
P.O. Box 158, Dexter, IA 50070
Phone: (515) 830-1614 or (800) 723-0438
Email:
niche@homeschooliowa.org
http://www.homeschooliowa.org
NICHE is the largest statewide homeschool organization in Iowa. We sponsor an annual statewide conference and exhibit hall, host a Homeschool Day at the Capitol, offer an annual homeschool leadership conference, and produce a free magazine to promote home education in Iowa. Our website offers a huge array of helpful information and resources, including free forms, legal summaries, event listings, local support group referrals, supervising teacher referrals, classified advertising, and much more. A free online tutorial on how to get started homeschooling in Iowa is included. NICHE membership is open to all - with a number of benefits, including a bi-monthly member newsletter and discounts to NICHE events.
Read more...
---
Cedar County Home Educators Edit Remove More
Cedar County
Contact: Amy Zobel
Phone: (563) 889-3538
Email: jazobel1995@gmail.com
We are a group of homeschooling families who get together for monthly field trips and Mom support meetings.

Cedar Rapids Home School Assistance Program Edit Remove More
2301 J St. SW Cedar Rapids, IA 52404
Contact: April Tierney
Phone: (319) 558-2088
http://homeschool.cr.k12.ia.us/
The Cedar Rapids Home School Assistance Program (CR-HSAP) started in 1988. It is a kindergarten through 12th grade education program for parents who wish to school their children. Our staff of seven certified teachers support home school families by guiding them in the many decisions needed to give their children the best learning experience possible. Respecting the uniqueness of each family is important to us. By supporting families with educational goals, professional materials, teaching techniques and curriculum, we become invested in the success of your home school.

Homeschooling Under God's Supervision (HUGS) Edit Remove More
Serving Ankeny and surrounding communities
Email: hugshomeschooling@gmail.com
http://www.homeschool-life.com/ia/hugs/
A Christian support group for homeschoolers in central Iowa based out of Ankeny, IA. Our group offers monthly art class, field trips, and much more.

Marion Home School Assistance Program Edit Remove More
440 South 15th Street, Marion, IA 52302
Contact: Tom Ertz
Phone: (319) 373-9209
Fax: (319) 373-4492
Email: tertz@marion.k12.ia.us
http://mhsap.marion-isd.org
The Marion Home School Assistance Program's mission is to support and assist parents in their chosen role as the primary educators of their children. To that end we offer a variety of services to help you accomplish this very challenging and rewarding task.

Metro Home Educators Edit Remove More
Cedar Falls and Waterloo area
Contact: Amy Swalve
Phone: (319) 235-8011
Email: cvmetrohomeeducators@gmail.com
http://www.mheonline.org
MHE is a group of Christian homeschooling families working together to offer support and encouragement to one another. General membership for MHE is $15.00 annually. This membership offers full access to the secure member website, organized field trips, discounted tickets to the local children's theater, Mom's nights out, and the picnics in the park. MHE Membership is required to participate in Monday classes. We have classes for K-12 and nursery/preschool for siblings of school age children.