Kentucky Homeschool Groups
---
Information Out of Date? Just click the link by each group to submit a change!
---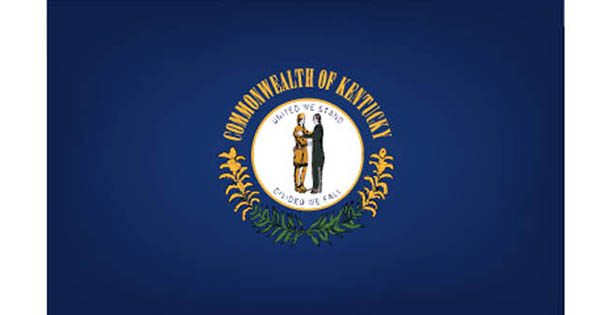 Christian Home Educators of Kentucky (CHEK)
Edit
Remove
P.O. Box 397 Bloomfield, KY 40008
Contact: Scott Bolin
Phone: 1-888-988-2435
Email:
info@chek.org
http://www.chek.org
A statewide Christian homeschool group that exists to promote homeschooling in the state of Kentucky, preserve homeschool and religious freedoms, protect parental rights for all families, and prepare parents to teach their children at home. Membership is only $25.00 per year.
Read more...
---
Audubon Christian Homeschool Co-Op Edit Remove More
939 Osage Drive Henderson, KY 42420
Contact: Rebecca Hudson
Phone: (270) 869-5801
Email: fcahomeschool@gmail.com
More then a support group, we are a "family" that focuses on our Christian faith. With members from Henderson, Webster, and Union County we meet every Friday offering classes like Art, Music, and PE, KY History and so much more. Nursery through Senior Year.

Bluegrass Homeschool Learning Co-operative, Inc. Edit Remove
P.O. Box 23901, Lexington, KY 40523-3901
Contact: Erica Roth or Linda Denny
Phone: (859) 514-6318 or (859) 338-2366
Email: info@my-bhlc.org
http://www.my-bhlc.org
We are a secular, inclusive, nonprofit group which offers support and opportunities to all homeschooling families in the Lexington area. We offer classes as well as clubs, field trips and social gatherings for parents and children. There is no fee for membership but cooperative voluntary help by all members is encouraged. Read more...

Bluegrass Regional Independent Christian Co-op (BRICC) Edit Remove More
3812 Berry Ridge Circle, Lexington, KY 40514
Contact: Kathy Burchett
Phone: (859) 223-2904
Email: katbmom@aol.com
http://www.bricc.org
A Christian homeschool co-op featuring co-op enrichment classes on Friday afternoons along with field trips, fellowship opportunities (parties, field day, recognition ceremony, etc.), community service opportunities, and more.

Christian Home-Educators of the Bluegrass (CHB) Edit Remove
Based in Lexington, KY and serving surrounding area
Contact: Elizabeth Lin or Mindy Dennis
Email: president@chb-ac.com
http://www.chb-ac.com
A full-service homeschool support group based in Lexington but serving all of Central Kentucky. We offer field trips, standardized testing, Learning Zone, community services, mentoring, mom's night out, area and national discounts, extra curricular opportunities, online forum, seasonal socials, bees, academic contests and more. All members volunteer which spreads the work and offers more activities for members. Read more...

Cumberland Christian Home Educators (CCHE) Edit Remove
505 Branchwood Drive, Somerset, KY 42503
Contact: Garna Donahue
Phone: (606) 678-2001
Email: gdonahue@twc.com
http://www.cchesupport.com
We are a Christian homeschool support group for South Central Kentucky. We offer weekly enrichment classes for all ages, monthly field trips, an annual science fair, geography fair, fine arts night, spelling bee, graduation, formal high school banquet and Getting Started meeting. Our annual membership fee is $25.00. Read more...

Eastern Kentucky Homeschool Edit Remove More
West Liberty, Morgan County
Contact: Angela Vance
Phone: (606) 743-7694
Email: angela_vance@rocketmail.com
A playgroup for the children and where parents can come together and share ideas/support.

Families Acquiring Instruction Through Homeschooling (FAITH) Edit Remove
PO Box 416, Elizabethtown, KY 42702
Contact: Amy Moore or Cindy Vaughn
Phone: (270) 769-5878 or 270-304-5778
Email: mooresinky@gmail.com
http://faithhomeschoolky.com/
We are a very active Christian, non-denominational group. Among our offerings are weekly co-op classes (academics) for our high school and middle school students, bimonthly enrichment classes for elementary students, field trips, socials for families, moms' nights/lunches, and more! Read more...

Georgetown Homeschool Group Edit Remove More
Serving Georgetown, Lexington, and all surrounding areas of central KY
Contact: GHG Board of Directors
Email: ghgboard@gmail.com
http://www.georgetownhomeschoolgroup.com
We are a Christian homeschool co-op serving homeschooling families in Central Ky and surrounding areas. We offer weekly supplemental classes, competitive sports teams, clubs, field trips, and enrichment activities. We have two levels of membership for optimal participation in our group to best serve your families' needs.

Grayson County Homeschoolers Edit Remove More
Grayson County, Kentucky
Contact: Laura Witten
Phone: 270-589-2048 or 2705892048
Email: laurawitten@gmail.com
http://www.facebook.com/groups/gckyhomeschoolers/
We are an informal group, and get together for park days and field trips, as well as sharing resources. Membership is free at this time, and all Grayson County residents homeschooling their children are welcome.

Heritage Homeschool Group Edit Remove More
Serving the Greater Georgetown and Lexington areas and surrounding counties.
Contact: Dawn Oaks
Phone: (502) 542-3789
Email: heritagehomeschoolfellowship@hotmail.com
http://www.heritagehomeschoolfellowship.com
We are a Christian homeschooling cooperative that offers supplemental classes to students while offering supportive programs to parents. Families with preschoolers through high school students are welcome to join us. Families with children with special needs are welcome.

Homeschool Parents Educate (HOPE) Edit Remove More
Serving Martin, Lawrence, and surrounding counties in Eastern KY
Contact: Melissa Maynard or Nancy Witaker
Phone: (606) 534-0579 or (606) 298-0224
Email: homeschoolparentseducate@yahoo.com
We are a newly forming, inclusive homeschool support group offering friendship, support, infromation, field trips, playdates, library group activities, and 4H. We have meetings weekly. Membership is free.

Homeschoolers on Mission Everyday (HOME). Co-op Edit Remove More
300 Clear Creek Road, Pineville, KY 40977
Contact: R. Hensley
Phone: (423) 869-4433 or 606-499-4895
Email: josephs_school@yahoo.com
A co-op group for homeschoolers, nursery age through 12th grade. We meet during the school year each Friday, unless otherwise noted, on the campus of Clear Creek Baptist Bible College. We have families coming from Tennessee, Virginia and Kentucky.

Kentucky Secular Homeschool Facebook Group Edit Remove More
n/a
Contact: Fiona LeMaster
Phone: (859) 429-2559
http://www.facebook.com/groups/268341493367398/
The Kentucky Secular Homeschoolers Facebook Group has been formed to give homeschooling families in the Commonwealth of Kentucky who prefer to take a secular approach to their children's education a place for information, advice and support.

KY homeschooling families who affiliate with a faith are more than welcome to join - all we ask is that it is kept in mind that most of the people here are not interested in a religious approach to homeschooling. Please respect that. This is a safe haven for secular homeschooling families and religious debate towards other members will not be tolerated; offending members will be warned once. A second offence will bring about a ban for a month. A permanent ban will be put in place for those who, after that month, once more go against this rule.

Little Explorer's Homeschooling Playgroup of NKY Edit Remove
Northern Kentucky
Contact: Jennifer Watts
Email: jwattsky@zoomtown.com
http://www.facebook.com/groups/676329172437987/
A homeschooling group dedicated to meeting other home school families, giving our children the opportunity to play and socialize. Our goal is to create a close-knit group of parents who can share homeschooling ideas and lean on each other for support. We also hope our children can form long lasting friendships as they grow and learn at home. Targeted age range for the group is 3-9. Read more...

Pennyroyal Area Christian Home Educators of Kentucky (PACHEK) Edit Remove More
P.O. Box 114, Hopkinsville, KY 42241
Contact: Lora Farrell
Phone: (270) 883-1443
Email: pachek.org@gmail.com
http://PACHEK.org
PACHEK is a homeschool support group serving families in western Kentucky-Hopkinsville, Ft. Campbell, and surrounding areas, including Clarksville, TN. We strive to provide encouragement, fellowship, and educational enrichment to our families through field trips, co-op classes, programs, activities, clubs, moms' nights out, educational fairs, and more.

Red House Homeschool Group Edit Remove More
2301 Red House Rd, Richmond, KY 40475
Contact: Melonie Napier
Phone: (859) 623-8471 (church phone)
Email: rhhg@redhousebc.com
http://redhousebc.com/ministries/homeschool-group/
RHHG is a ministry of Red House Baptist Church in Richmond, KY. We support home education through enrichment classes and social opportunities for children and parents. Our beliefs align with those of Red House Baptist Church. Our mission is to exalt Christ, equip believers, and extend His kingdom.

River City Field Trips Edit Remove More
P.O. Box 21722, Louisville, KY 40221-0722
Contact: River City Committee
Email: rivercityfieldtrips@gmail.com
http://www.rivercityfieldtrips.org
River City Field Trip Group is for all homeschoolers in the Kentuckiana area. We are excited to be able to offer a variety of field trip opportunities. In addition to the 30+ field trips we offer a year, we also offer classes, parties, and social meetups.

Seat of Wisdom Homeschool Cooperative Edit Remove More
4001 Victoria Way, Lexington, KY
Contact: Shelia Hunt
Phone: 859-420-0353
Email: shunt2006@twc.com
http://seatofwisdom.vpweb.com/contact
Seat of Wisdom Homeschool Cooperative, Inc. is a community of Catholic homeschooling families who meet once a week for enrichment activities that help students recognize and appreciate all that is true, good and beautiful in God's creation. Enrollment fees are based on number of participating families (not per student) and help us pay for rent, insurance, and other operating costs. Each family must have one parent on site to help teach and/or assist with classes and nursery.

Solid Rock Christian Home Educators Edit Remove More
Whitley, Knox, & Laurel Counties
Contact: Christie Shumate
Phone: (606) 309-6479
Email: dcshumate08@gmail.com
https://www.facebook.com/groups/srche/
We are a group of Christian homeschool families coming together for support and fellowship while offering our children special skills through fun, hands-on enrichment classes, field trips and special events throughout the school year. We meet in the Fall (September - November) and in the Spring (February - April) on Thursdays from 2:00 p.m. to 4:00 p.m. at New Hope Ministeries Church in Corbin. Co-op fees are $50 per family per semester.

Teaching Homes In Northern Kentucky (THINK) Edit Remove More
P.O. Box 582, Florence, KY 41022
Phone: (800) 581-6639
Email: Form / Contact Page
http://www.thinkathome.com
Monthly support group meetings with occasional speakers, lending library, science fair, spelling and geography bees, used book sale, new homeschoolers orientation.

Tri County Home Schoolers Edit Remove More
Harrison and surrounding counties
Email: constitutionlady@gmail.com
Tri County Home Schoolers includes Harrison and surrounding counties. We offer support to new and old homeschoolers. We are a VERY loose association of home schooling families. Any are welcome to organize an event.

Wellspring Homeschool Community Edit Remove
PO Box 112
Contact: Kim Short or Kristen Simpson
Email: admin@wellspringhomeschool.com
http://www.wellspringhomeschool.com
WHC is a community of homeschool families joining together to offer programs that enrich, instruct, and provide a social outlet for the homeschooled children of Madison County and surrounding areas. Read more...