Oregon Homeschool Groups
---
Information Out of Date? Just click the link by each group to submit a change!
---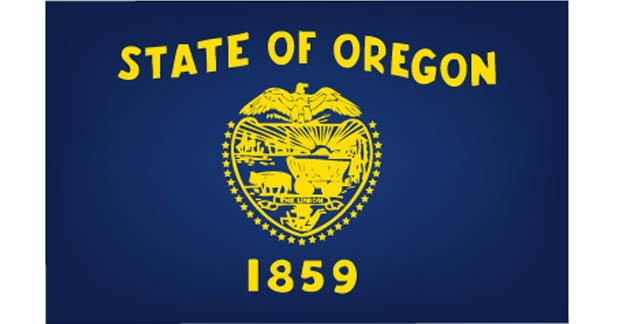 Oregon Christian Home Education Association Network (OCEAN)
Edit
Remove
17985 Falls City Rd, Dallas, OR 97338
Phone: (503) 288-1285
Email:
oceanet@oceanetwork.org
http://www.oceanetwork.org
OCEANetwork exists to serve the Lord Jesus Christ through supporting, encouraging, protecting and advancing private Christian home education in Oregon.
Read more...
Oregon Home Education Network
Edit
Remove
P.O. Box 82715, Portland, OR 97282-0715
Phone: (503) 321-5166
Email:
info@ohen.org
http://www.ohen.org
Oregon's first and largest inclusive, statewide homeschool group.
Read more...
---
Arrows Christian Homeschool Community Edit Remove
Medford and Southern Oregon
Contact: Becky
Phone: (541) 292-2199
Email: becky@arrowschc.com
http://www.arrowschc.com
We are a Christian co-op meeting 26 weeks a year at a local church. We strive to provide fellowship opportunities and educationally enriching classes. Read more...

Basic Skills Assessment & Educational Service Edit Remove
19146 Molalla Avenue, Oregon City, OR 97045
Contact: Curt Bumcrot
Phone: (503) 650-5282
Fax: (503) 650-8578
Email: info@basicskills.net
http://www.basicskills.net
Basic Skills offers academic support, including on-site classes, tutoring, and academic advising as well as testing and educational materials. Read more...

Clackamas County Christian Homeschoolers Edit Remove More
Clackmas and Multnomah counties
Contact: Angie Carrera
Phone: (503) 757-7764
Email: angiecarrera2001@yahoo.com
https://www.facebook.com/groups/170124033162287/
An inclusive group of Christian homeschoolers in Clackamas county who serve the greater Portland area. We have park days, field trips, and lots of fun. We offer free membership.

Crook County Home Educators Edit Remove More
1005 NW Locust Street, Prineville, OR 97754
Contact: Wanda Henry or Sarah Garner
Phone: (541) 447-1607
Email: duanesarah02@gmail.com, CrookCountyHomeEducators-owner@yahoogroups.com
This online group is an extension of Crook County Home Educators, a Christian support group for Prineville and Crook County homeschooling families. We have been actively meeting together and sharing our homeschooling journeys since 1990. Regular events include field trips, teen activites, organized play days, Mom's Night Out, Thanksgiving dinner, and graduation ceremonies.

Genesis Zero Stage Edit Remove
Meets 15631 SW Oregon Street, Sherwood, OR, 97140
Contact: Tracey Rude or Brandon Rude
Phone: (503) 625-4373 or (503) 625-4373
Email: rudefam41@gmail.com
http://gzsote.wordpress.com/genesis-zero-stage-class/
Homeschool drama class - meets mostly on Mondays - $10/week per family. We host different balls (dances) during the year. Read more...

Greater Portland Homeschoolers Edit Remove More
Based in Portland, OR
Email: gph-owner@yahoogroups.com
http://groups.yahoo.com/group/GPH/
Greater Portland Homeschoolers (GPH) is a non-profit, inclusive, participant-driven support group of homeschooling families run like a cooperative. GPH offers stories, events, and activities of interests to homeschooling and unschooling families located in the Portland metropolitan area.

Hillside Christian Fellowship Edit Remove More
The Journey Church, just past Happy Valley on Sunnyside Road, in Damascus
Contact: Sheenah Pedersen or Jacque Evans
Phone: (503) 771-3359 or (503) 512-9319
Email: southeastchristianhomeschool@gmail.com
http://www.southeastchristianhomeschool.org
We are a homeschool co-op ministry that used to be a part of First Class Homeschool Ministries. We exist to encourage, support and build up the local community of homeschool families, reaching out in the name of Christ. We provide three 6-week terms of Monday School Co-op, field trips, mom's nights, and various activities for all ages. There is minimal cost for classes at Monday School and parental involvement is required as we are a co-op. The Journey Church, just past Happy Valley on Sunnyside Road, in Damascus. Contact us if you are interested in joining our community. We serve the Happy Valley, Milwaukie, Oregon City, Damascus, SE Portland areas.

Homeschool PDX Edit Remove
Portland and surrounding areas
Contact: Lindsey Laughlin
Email: homeschoolpdx@gmail.com
http://www.meetup.com/homeschool-pdx
This is a networking site for all things homeschool - playdates, curriculum discussions, homeschool support, and more. We are primarily focused on building community for younger children, but all are welcome. This is a secular group, but open to everyone. Read more...

Homeschooling in the Basin Edit Remove More
Klamath County and surrounding areas
Contact: Ivy Pace
Phone: (541) 591-9765
Email: psalm1846@yahoo.com
https://www.facebook.com/groups/basinhomeschoolers/
We are an inclusive group of Homeschoolers from around the Basin and surrounding areas. Join us for support, conversation, regular get togethers, classes, and field trips!

Jackson County Home Educators Edit Remove
790 Cherry Street, Medford, OR 97501
Contact: Don and Zana Walker
Phone: (503) 734-3243
Email: dwalkfam@juno.com
http://www.jchenews.org
Jackson County Home Educators is located in Southern Oregon. It is our purpose to meet together regularly in order to assist and support one another in teaching our children in an effective and creative manner, upholding traditional family values and the moral standards in the Bible. Read more...

Lane County Christian Homeschool Group (LaneCH) Edit Remove
Lane County, Eugene, Springfield, Creswell, Cottage Grove, Florence, Harrisburg, Veneta, Elmira, Lowell, Dexter, Pleasant Hill, Coburg, Junction City, Marcola, Lorane, Drain
Email: lanech-owner@yahoogroups.com
http://groups.yahoo.com/group/LaneCH/
A well-established, mature, Christian group founded in 2004. Homeschool discussion of all kinds. Activities such as play dates, field trips, camping, teen events, workshops, co-oping, Mom's Night Out and our famous Park Days! Membership is free. Read more...

Molalla Homeschool Group Edit Remove More
Clackamas County - Molalla, Oregon
Contact: Melissa Bassani
Phone: 503-724-4393
Email: melissa.bassani@hotmail.com
http://www.facebook.com/groups/molallahomeschoolers/
We are a homeschool group based in Molalla with the purpose of getting local homeschoolers connected with one another on a regular basis. We want this to be an enjoyable opportunity for the children to make friends and learn together and for parents to get the resources and information available in our community. Any homeschooler of any age is welcome. It is free to join our group and we have many activities/field trips planned and the cost varies and is up to the family to participate.

Total Education at Christian Home (TEACH) Edit Remove
Grants Pass, OR
Contact: Dave & Kris Mays
Phone: (541) 955-0800
Email: krismays@aol.com
TEACH exists to support and encourage members in their Christian homeschooling effort through fellowship and education. TEACH offers monthly meetings, field trips, school photos, BBQ, Project Fair & Ice Cream Social, promotion/graduation ceremony and various other activities. Started in 1981, TEACH continues to service homeschooling families in Josephine County, western Jackson County, and southern Douglas County. Read more...

Veneta Home Education Network Edit Remove More
Serving the West Lane County areas including but not limited to Veneta, Elmira, Crow, Juntion City and West Eugene.
Contact: Donna Jones
Phone: (541) 935-6169
Email: venetahomeeducationnetwork-owner@yahoogroups.com
http://groups.yahoo.com/group/venetahomeeducationnetwork/
We support members through weekly park days, potlucks as well as field trips, and classes. All members agree to host just 2 activities per year.