Connecticut Homeschool Groups
---
Information Out of Date? Just click the link by each group to submit a change!
---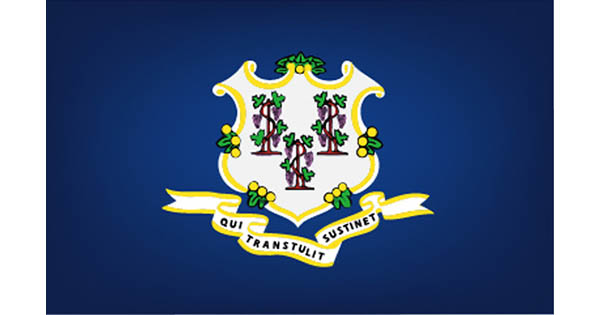 The Education Association of Christian Homeschoolers of CT
Edit
Remove
More
12 Sage Park Rd. Windsor, CT 06095
Phone: (860) 938-6765
Email:
teachct@teachct.org
http://www.teachct.org
TEACH is a state-wide organization providing service and information to CT homeschooling families and support groups in Connecticut. All sponsored activities and publications will be consistently Christian and dedicated to the honor and glory of God in keeping with the Biblical commands of Deuteronomy 6:4-10, Proverbs 22:6, and Ephesians 6:4.
---
Connecticut Homeschool Network (CHN), Inc. Edit Remove
P.O. Box 115, Goshen, CT 06756
Email: chnboard@cthomeschoolnetwork.org
http://www.cthomeschoolnetwork.org
CHN is Connecticut's statewide information and support network. The CHN website provides information about how to get started, educational approaches to consider, and the legalities of homeschooling in Connecticut. You will also learn where to find support and other homeschoolers with whom you can network and form a community. Read more...

CT Cooperative of Home Educators East of the River (CT CHEER) Edit Remove More
Focusing on eastern CT; also accept homeschoolers from other areas of CT, and neighboring borders of CT in RI and MA
Email: ct-cheer-owner@yahoogroups.com
http://www.ct-cheer.com
This group has a very active community, filled with trips, co-ops, events, classes, fairs, social events and dissemination of homeschooling info and support. We are more than a Yahoo Group; we offer a comprehensive website for virtual support and a message board forum.

CT Homeschoolers' Inclusive Edit Remove
Serving the state of CT
Contact: Jean or Mae
Email: cthomeschoolersinclusive-owner@yahoogroups.com
http://groups.yahoo.com/group/CTHomeschoolersInclusive/
Our goal is to connect and support all CT homeschoolers. The Yahoo Message Group is the hub of our activity, allowing homeschoolers across the state to connect to share ideas, methods, events and support. Our goal is to work cooperatively with all national and local homeschool groups, and we support the efforts of the Connecticut Homeschool Network (CHN) and the work of NHELD and HSLDA. While the majority of our connections will be made on-line, group members are welcome to schedule gatherings at locations around the state. Read more...

FAIRFIELD COUNTY HOMESCHOOLERS OF CONNECTICUT Edit Remove More
Fairfield County, CT
Contact: CC
Phone: 2034517358
Email: f-c-h-owner@yahoogroups.com
http://groups.yahoo.com/neo/groups/F-C-H/info
We are a homeschooling group in Fairfield County area of Connecticut with over 300 families ranging in ages from 1-college aged children. Our website is a great place to introduce your family and connect with like minded people, ask questions and post ongoing activities. There is no membership fee.

Great Ways to Home Educate Edit Remove
Primarily serving Fairfield, New Haven, Litchfield, and New Haven counties in CT
Email: gwheinformation@gmail.com
http://www.gwhe.org
GWHE provides support, information, and enrichment activities and is available to all families in our communities who have chosen to educate their children at home. We welcome all families, regardless of their faith, curriculum choice or teaching style. We organize Parents' Nights Out, Curriculum Nights, Annual Picnic, Annual Spelling Bee, Homeschool Soccer, personal support, etc. We are a non-profit, all-volunteer support group, run by homeschool moms. Read more...

Greater New Haven Classical Christian Co-op Edit Remove More
Families from various counties in CT, primarily New Haven and Fairfield
Contact: Kim Nobrega or Karen Peck
Email: kim.nobrega@springinnovation.com
http://www.gnhccc.com
Our Co-op meets each Wednesday afternoon at the North Haven Bible Church. We have offered a variety of classes, including science (Chemistry, Biology, Physics, Earth Science, etc.), art history and skills-based art classes, writing composition, Latin, other foreign languages, debate, early learning classes, geography, and more. Class offerings change each year according to the preferences of participating families. We also have regular assembly time and event nights such as science fairs, international nights, fine arts festivals, and others. Ages range from preschool through high school.

GROW Homeschool Co-op Edit Remove More
Serving Litchfield County and surrounding areas
Contact: Dena Erzen
Email: growhomeschoolct@gmail.com
http://growhomeschoolct.wixsite.com/mysite
We are a Christian Homeschool Co-Op. We offer support, classes, weekly meets, enrichment programs, field trips, a yearly picnic, field day and more! Our group is open to families of all ages. All are welcome! Free membership.

Homeschool Muslim CT Edit Remove More
Based in CT
Contact: Anna Hanafi
Email: homeschool-muslim-ct-owner@yahoogroups.com
http://groups.yahoo.com/group/Homeschool-Muslim-CT/
Serving CT and other Muslim homeschoolers, too. All Muslims are invited to join and share ideas, methods, events, activities, and support. Membership is free and we have weekly activities.

Thames Valley 4-H Edit Remove More
New London County, CT
Phone: (860) 373-2213
Email: thamesvalleyhomeschoolcoop@gmail.com
https://www.homeschool-life.com/ct/thamesvalley4H/
Thames Valley 4-H started out in 2015 as a homeschool co-op intending to provide supplemental classes and a supportive community for homeschooling families in New London County, CT. In 2017, we became an official 4-H club. This opened up our group to more opportunities, resources, and community connection. As part of 4-H, kids participate in classes and workshops and complete hands-on projects in areas such as health, science, agriculture, citizenship, the arts, and literacy. Our classes are held in or near Norwich, CT.

Unschoolers Unlimited Edit Remove
22 Wildrose Avenue, Guilford, CT 06437
Contact: Luz Shosie or Ned Vare
Phone: (203) 458-7402
Email: nedvare@ntplx.net
http://unschoolersunlimited.blogspot.com
We are an informal network of people holding informal gatherings about every other month. Membershp is free and open to anyone interested in unschooling/life learning. Send us an email to request our free information and latest newsletter. Read more...