Sports and Extracurriculars
---
Information Out of Date? Just click the link by each group to submit a change!
---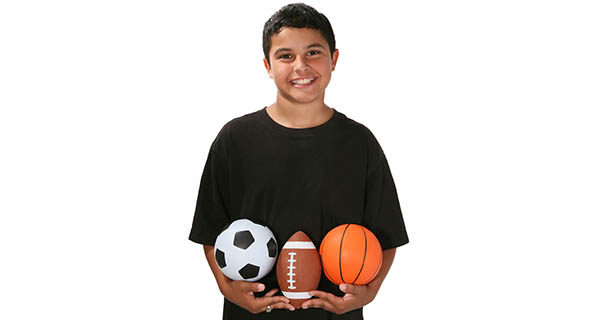 Cap City Warriors
Edit
Remove
More
Richmond, VA
Contact: Nikki Brungard
Phone: (540) 841-1610
Email:
capcitywarriors@gmail.com
http://www.capcitywarriors.com
Cap City values homeschooled athletes experiencing excellent basketball training, challenging competition, relentless teamwork, and faith-filled camaraderie. Through games and tournaments played against private schools across Virginia, we strive to make sports a vehicle for increasing personal growth and commitment.
Genesis United Soccer
Edit
Remove
Indianapolis, Greenwood, Columbus, Mooresville, Center Grove, Martinsville, Bloomington
Contact: Matt Hogan or Steve Dyer
Phone: (317) 441-8988 or (317) 859-0775
Email:
athleticdirector@genesisunitedsoccer.org
http://www.genesisunitedsoccer.org/
Genesis United is a multi-team soccer club for homeschool students aged 13-19. Based in Greenwood, Genesis draws players from Indianapolis, Columbus, Avon, Mooresville, and Bloomington. Genesis is run by a parent-led board, and has USSF-licensed coaches. Our fall schedule is evenly divided between homeschool and IHSAA opponents.
Read more...
Global Sports School (GSS)
Edit
Remove
More
NC
Contact: Jay Miller
Phone: (704) 885-6369
Email:
jmiller@gss.community
http://www.gss.community
GSS is sports & recreation organization, serving homeschool families by offering recreational gym class programs & sports performance training programs.
Home School sPorts Network (HSPN)
Edit
Remove
P.O. Box 69, Linden, VA 22642
Contact: Chris Davis
Phone: (540) 636-3713
Email:
info@hspn.net
http://www.hspn.net
National non-profit dedicated to promoting any and all homeschool sports teams, events, and organizations. Features team locator pages for each state in the USA. Offers free newsletter, sports liablity insurance, an upcoming SportsNet magazine, workshops and seminars, and works with NCAA to sanction homeschool sporting events. Directs the East Coast Basketball Championship held at Liberty Universtiy in March of each year.
Read more...
Homeschool World Series Association (HWSA)
Edit
Remove
More
620 Dumont Dr, Richardson, TX 75080
Contact: Cheryl Batzing
Email:
hwsabaseball+contact@gmail.com
http://www.hwsa.net
Since 2000, HWSA exists to create regional tournaments and a National Homeschool World Series for high school homeschool baseball teams across the continental United States. Currently, there are 28 member teams.
HRK Eagles
Edit
Remove
Lake County, IL; McHenry County, IL; Kenosha County, WI
Contact: Scott Ward
Phone: (847) 244-4188
Email:
superscott@usa.com
http://www.hrkeagles.org/
HRK Eagles Mission Statement:
To provide competitive sports for students who seek to honor God through athletics.
Sports Offered:
Fall (August - October): Boys Flag Football (Ages 7-18); Girls Volleyball (Ages 10-18); Boys and Girls Cross Country (Ages 10-18)
Winter (October - March): Boys and Girls Basketball (Ages 10-18)
Spring (Feb/March - May): Boys and Girls Track (Ages 10-18); Boys Volleyball (12-18)
Read more...
Lapeer Area Homeschool Athletes
Edit
Remove
More
Lapeer, Michigan
Contact: Don Roehl or Sue Roehl
Phone: (810) 660-7709 or (810) 441-8939
Email:
donroehl@yahoo.com
http://www.lahasports.com
We are a competitive Christian homeschool sports organization currently offering volleyball, basketball, soccer and baseball. We serve youth ages 10-18. We compete both locally and nationally in each sport.
Lubbock Titans
Edit
Remove
More
P.O. Box 65507 Lubbock, Texas 79464
Contact: Cyndi Fenton or Tres Bruffey
Phone: 806 789-3636 or 806 781-5838
Email:
lhcaa@lubbocktitans.com
http://www.lhcaa.com
Lubbock Homeschool Christian Athletic Association (LHCAA) was organized by families of homeschooled children to provide athletic opportunities for their children. We are a Christian, membership organization that provides assistance in organization, fund raising, and communication.
For more detailed information regarding specific sports, please visit the individual sports sections. For additional information regarding the LHCAA organization, guidelines, and beliefs see our website.
National Homeschool Football Tournament
Edit
Remove
More
Office: 905 Ferncroft Ct., Roswell, GA 30075; Tournament Location: Pete Edwards Stadium, Panama City Beach, FL
Contact: Hank St.Denis
Phone: (770) 714-5775
Email:
hankstdenis@aol.com
http://www.homeschool-football.com
The 2013 National Homeschool Football Tournament will be held Wednesday, Nov 20th thru Saturday, Nov 23rd in Panama City Beach, Florida.
The Valiant Defender's Party Student Leadership Society
Edit
Remove
641 Jasonway Ave, Columbus OH, 43214
Contact: Samuel Garcia
Phone: (614) 962-9041
Email:
info@valiantdefendersparty.com
http://www.valiantdefendersparty.com
We are a Christian student leadership society and organization. There is currently no membership fee; however, membership goes through a strict process of approval. We have local/state chapters in Ohio, Texas, Arkansas, Virginia, and California, with members worldwide. We hold national and regional meetups every 4 months or so. Local chapters meet more frequently. The society is aimed at students ages 12-25. We provide resources for internships, career advancement, discounts/benefits, lobbying for homeschooling and related causes, and a network.
Read more...