New Hampshire Homeschool Groups
---
Information Out of Date? Just click the link by each group to submit a change!
---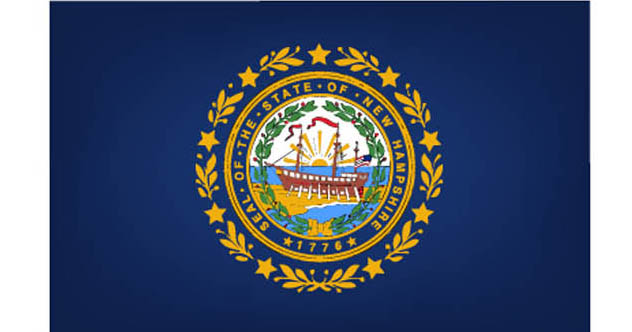 Christian Home Educators of New Hampshire (CHENH)
Edit
Remove
More
P.O. Box 961, Manchester, NH 03105
Phone: (603) 569-2343
Email:
Form / Contact Page
http://www.chenh.org
CHENH is a Christian organization formed for the purpose of serving and supporting Christian home educators in their obedience to the call of God to educate their children.
New Hampshire Homeschooling Coalition
Edit
Remove
More
P.O. Box 2224, Concord, NH 03302
Contact: Stef Marsh
Phone: (603) 569-6382 or (603) 569-6382
Email:
webmaster@nhhomeschooling.org
http://www.nhhomeschooling.org
The NHHC welcomes all those interested in homeschooling. We support all reasons for homeschooling and are not tied to any particular method, religion or philosophy. With over 5000 homeschooled students in New Hampshire, the statewide New Hampshire Homeschooling Coalition functions as an important source of information.
---
Bridge Home School Group Edit Remove More
Fall Mountain Area, NH
Contact: Doreen Duggan
Email: doreenmduggan@gmail.com
http://www.bridgehomeschoolgroup.com/
​Bridge Home School Group meets in the Fall Mountain region of southwest New Hampshire.
We are a secular group welcoming all age ranges and home school styles.
Meetings are once a week to offer socialization and support.
Our group meets year round to take advantage of all the seasons and learning opportunities. For more information visit our website or on Facebook.

Catholic Home Schoolers Uniting Religion, Community and Home (CHURCH) Edit Remove More
Based in Rochester, NH
Email: catholicschoolers@yahoo.com
http://groups.yahoo.com/group/catholicschoolers_group/
We are a Catholic home school e-mail list for support, field trips and other group activities. All are welcome!

Catholics United for Home Education (CUHE) Edit Remove More
15 Parker Ave, Manchester, NH 03102
Contact: George D'Orazio
Phone: (603) 623-3377
Email: geolindor@gmail.com
https://www.facebook.com/Catholics-United-for-Home-Education-CUHE-22816378425
Catholics United for Home Education was incorporated in the State of New Hampshire in September 1989. It serves as a network for Catholic homeschoolers in NH. We have an email list which connects groups throughout the state, a Yahoo! group and a facebook page. CUHE-NH exists to provide encouragement and support for Catholic parents in NH who want to educate their children at home; to protect the rights of parents to home educate their children and to provide information on Home Education. Membership is free. Each support group has its own schedule.

Chocorua Area Homeschoolers Edit Remove More
Greater Carroll County NH and surrounding areas including western Maine.
Contact: Susan Kjellberg
Phone: 603-323-7429
Email: chiffer123@yahoo.com
https://www.facebook.com/groups/620386941345844/
We are a Facebook based, (but not exclusive, feel free to call or e-mail!) coalition of rural homeschoolers seeking to connect with each other to share activities, ideas and support. We are an open to group to all without regard to religion or schooling practices.

Free Child Home Learners Edit Remove More
196 East Madison Road, Madison, NH 03849
Contact: Dayna Martin
Phone: (603) 367-4657
Email: jd3martin@adelphia.net
We are a non-religious homeschooling support group founded by the needs of Unschoolers to provide ample time and opportunity for children to be together, to play, to develop strong interpersonal relationships and solid friendships.

Gear Up Homeschoolers Edit Remove More
49 W. Main Street Warner, NH 03278
Contact: Elizabeth Labbe or Debbie Harne
Phone: (603) 456-2050 or (603) 456-2711
Email: elizabethbardsleylabbe@gmail.com, debbie.harne@gmail.com
http://groupspaces.com/gearup
Gear Up is a homeschooling enrichment community and co-operative in Warner.
We aim to inspire lifelong learning in a community that is supportive, safe and accepting where creativity and curiosity thrive. We plan to do that through providing opportunities for the Kearsarge area homeschooled children through an active mentorship program, workshops, clubs, community service and events in order to enrich the homeschool experience.

Granite State Home Educators Edit Remove
Statewide
Email: info@granitestatehomeeducators.org
http://granitestatehomeeducators.org/
We are an all-volunteer statewide grassroots organization created to support and empower parents who wish to actively direct their children's education through homeschooling. All are welcome -- prospective, current and retired home educators! Read more...

Great Granite State Homeschool Group Edit Remove More
Concord area south
Contact: Christina Knickerbocker
Phone: (603) 689-8737
Email: christina.knickerbocker@gmail.com
This is a free, all-inclusive, fledgling group founded to provide an opportunity for home schooled children to build relationships and the foundations of life long friendships. Geared towards getting together, field trips, and sharing experiences on a regular basis, this group will be on the go, on the move, and experiencing learning and relationship building from more than just books.

Home Education Advisory Council Edit Remove More
3 Mizoras Avenue, Nashua, NH 03062
Contact: Elaine D. Rapp
Phone: (603) 888-2099

Monadnock Homeschoolers Edit Remove More
Bennington, NH
Contact: Kendall Boyer
Email: boyer.kendall@gmail.com
http://www.facebook.com/groups/MonadnockHomeschoolers/
The Monadnock Homeschoolers group is dedicated to supporting families exceed the behind-the-scene responsibilities of homeschooling. Activities will include regular meetings that focus on parental support and guidance, curriculum planning, adult social nights, date night/childcare swapping, field trips, community learning opportunities, and whatever else helps meet the needs of the members.

New Hampshire Homeschooling Resources (NHHR) Edit Remove More
P.O. Box 305, Warner, NH 03278
Phone: (603) 456-2041
Email: Form / Contact Page
http://www.dimentech.com/homeschool/
This group is dedicated to homeschooling, homeschoolers, and other parents, students, or caregivers interested in improving the quality of their education.

North Country Homeschoolers Edit Remove More
Littleton, NH 03561
Email: northcountryhomeschoolers-owner@yahoogroups.com
https://www.facebook.com/North-Country-Homeschoolers-208636886248
We are a support group for all homeschoolers in NH, but based in the North country. We have been together for the past 10 years.

Northern New England Home School Co-op Group Edit Remove More
New Hampshire and Southern Maine
Contact: Stephanie Kirsch
Phone: 2072179033
Email: kirschkindredlearning@gmail.com
http://www.facebook.com/groups/670555859632301
We are a new coop group in the coastal NH and southern coastal ME area.
Our current focus is on toddlers, preK, K, and 1st grade ages.

Please email or visit our website for more information!

Pembroke Homeschool Writing Club Edit Remove More
313 Pembroke St
Contact: Marie Mehegan
Phone: (603) 485-7851
Fax: (603) 485-3351
Email: mmeheganptl@yahoo.com
http://pembroke-nh.com
Pembroke Homeschool Writing Club is lead by Marie Mehegan, homeschool mom of 17 years, who is now the Children's Librarian at the Pembroke Town Library.
Our Writing Club members are Moms and Homeschoolers that get together once a month at the Pembroke Town Library. Each month we have a writing assignment that the students get to read in front of the others in the group. We are an inclusive group and all ages are welcome.

We meet every second Wednesday of the month at 1:00-2:00. You do not need a library card to participate in Writing Club.

The Pembroke Town Library has a homeschool section of the library with resources for homeschooling.

Southern NH Homeschoolers Edit Remove More
Derry, NH Southern NH
Contact: Lori
Phone: (603) 479-7062
Email: polkadotsmoonbeams@comcast.net
http://www.meetup.com/southernNHhomeschoolerz/
Please bring all of your great intentions, vibes and most importantly, bring the kiddos to our meet-ups! We are honest people encouraging our children to embrace their individuality and creativity while having a fun filled educational experience. We welcome families with children of all school ages and abilities who strive for individualized, child-centered learning at home. We embrace diversity and respect differences. We welcome homeschoolers of all levels of experience. We welcome all homeschoolers regardless of homeschooling style/approach/method. We each use what works best for our family and children.

We welcome neurodiversity. We especially want to acknowledge the unique intellectual, emotional and social needs of homeschooling families of children with non-neurotypical styles of learning and relating, including gifted children, twice exceptional children, and those with learning and social challenges.