Georgia Homeschool Organizations and Support Groups
Edit this group : Remove this group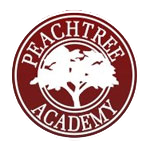 Peachtree Academy Private School
14101 Hwy 278 NE. Covington, GA 30014
Contact: Skip Argo or Ken Van Ness
Phone: (678) 806-9970 or (770) 860-8900
Email: sargo@peachtreeacademy.com
http://www.peachtreeacademy.com

Peachtree Academy, a member of the GICAA, offers middle school, JV and varsity athletics to homeschool students living within a 30 mile radius of the school. Athletes are welcomed to try out for baseball, football, basketball, volleyball, softball, soccer, cross country, tennis and golf. Provides opportunity to play competitive sports, playing for regional and state championships.

Copyright ©1993-2019 Home Life, Inc.