Minnesota Homeschool Groups
---
Information Out of Date? Just click the link by each group to submit a change!
---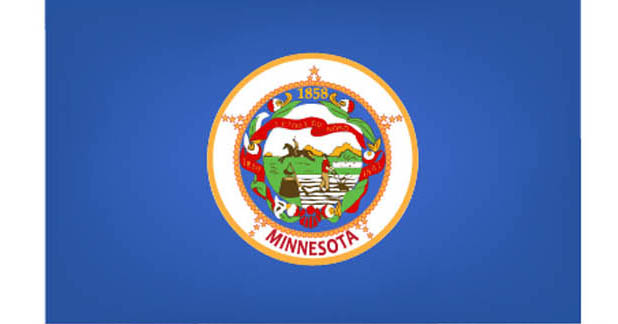 Minnesota Association of Christian Home Educators
Edit
Remove
More
P.O. Box 32308, Fridley, MN 55432
Phone: (763) 717-9070 or (866) 717-9070
Email:
info@mache.org
http://www.mache.org
Minnesota Association of Christian Home Educators (MACHE) is a statewide organization for parents who have chosen to home educate. MACHE endeavors to provide information to the home educator and to act as an effective vehicle to facilitate and safeguard the Christian home education opportunity in Minnesota. MACHE provides an annual homeschool convention, Homeschool Workshops events at various locations throughout the state, annual graduation ceremonies, support group leaders events, homeschool legislative liaison, and more. We also publish quarterly full-color magazines and twice-monthly e-newsletters. MACHE is membership-based with many membership benefits. Our convention, Homeschool Workshops, and support group leader events are open to both members and non-members.
---
A Mother's Heart Support Network Edit Remove More
C/O Tina Ridler, P.O. Box 8264, Rochester MN 55903
Contact: Tina Ridler
Phone: (507) 282-3820
Email: tinar111@yahoo.com
A Christian "face to face" support network serving homeschooling families in the Rochester MN area. Our support group meets monthly for fellowship, topical speakers, roundtable discussion, and more.

Building Relationships And Networking Christian Homeschoolers (BRANCH) Edit Remove More
Becker, MN and surrounding area
Contact: Kristin Salvevold or Chris Friedman
Phone: (763) 262-0670 or (763) 262-1634
Email: onecrazyprincess@izoom.net
We are a Christian support and networking group that has been formed to encourage each other in this calling of homeschooling. We meet once a month to connect and to be challenged by a speaker and to have discussion. We also have BRANCH Outs at least once a month to provide opportunities for our kids to connect as well.

Eclectic Community of Homeschooling Opportunities in Minnesota (ECHO-MN) Edit Remove
Serving Twin Cities and greater MN
Contact: Jennifer King
Email: echo-mn@earthlink.net
http://www.echo-mn.org
An inclusive outreach group designed to help families with children of all ages learn about homeschooling. Offers quarterly meetings, egroup communication, and connection with local support groups. Read more...

FEET Homeschool Coop Edit Remove More
Buffalo, MN
Email: feetcoop@gmail.com
http://feetcoop.org
FEET (Families Embracing Elements of Teaching) is a homeschool cooperative of approximately 30-35 Christian families. FEET works to provide both support and education for parents and students. Student classes are offered by paid instructors for children from preschool through high school.

Grace Homeschool Academy Edit Remove More
Minneapolis, MN
Contact: Tiffany Oyen or Yvette Hatch
Email: ghacoop@gmail.com
https://www.homeschool-life.com/mn/gha/
Grace Homeschool Academy is a group of Christian home educating families coming together in southwest Minneapolis every other Friday morning to teach our children (Kindergarten through 12th Grade) and encourage one another. As a parent-led co-op, we rely on volunteers to instruct/assist in classes, organize events, maintain the building, and more. We also contract with teachers to teach classes to the students. We meet sixteen times during the school year on Friday mornings in Minneapolis.

Helping Other Parents Educate (HOPE) Edit Remove More
Pine County (Sandstone area)
Contact: Heidi Armstrong or Marta Buzo
Phone: (320) 838-3448 or (320) 216-7088
Email: info@hopemn.org
http://www.hopemn.org
HOPE provides support for homeschooling families in and around Pine County. Field trips and activities for the entire family are scheduled each month during the school year. The group is Christian, but welcomes members of all beliefs. Children with special needs are welcome. Membership fee is $30 per family per year.

Heritage Homeschool Academy Edit Remove
Elim Lutheran Church, Robbinsdale, MN
Email: info@heritagehsa.com
http://www.heritagehsa.com
Heritage Homeschool Academy is a homeschool co-op made up of families from across the Twin Cities suburbs collectively rooted in Christ. We usually meet on the 1st and 3rd Thursdays from 9:00 AM to 12:00 PM September through April. Our purpose is to serve as a partner in education with your family through the homeschooling experience providing both support and encouragement through extra-curricular, academic classes, group activities and field trips and authentic relationships. Parents must be willing to participate in the days activities. Read more...

Home Educated Youth (HEY) Edit Remove More
Northeast MN (St. Cloud and surrounding areas)
Contact: Brigetta Klemek
Phone: (320) 685-7625
Email: Form / Contact Page
http://www.homeeducatedyouth.com
HEY is a local support and information group offering monthly parents' meetings, field trips, a graduation ceremony, and more. We have had many parents spearhead full scale high school plays for our community. Our group thrives on parent involvement. For example, going on a field trip? Invite other families along for the ride through our email list serve! There are co-op's learning experiences available. We offer lots of personal support for new homeschoolers from our board and most of our homeschooling community. We are one of the largest home school groups in Minnesota.

Homeschool Adventures Edit Remove
Minneapolis-St Paul Metropolitan Area
Phone: 612-208-6472 or 612-208-MHSA
Email: info@hsadventures.org
http://www.hsadventures.org
Homeschool Adventures is an all-volunteer secular, inclusive homeschool organization that provides a support structure and network for individual homeschoolers to set up homeschool field trips, custom classes and other homeschool events. HSAdventures also informs area homeschoolers about local homeschool classes and events offered by area organizations. There are no fees to join Homeschool Adventures. The cost of participation varies with the activity. Read more...

Learning Together Rochester Homeschoolers Edit Remove More
Rochester, MN
Contact: Katy
Email: kcremmes@live.com
Learning Together Rochester is a secular, inclusive homeschool group in Rochester, MN. We hold parent meetings on the third Wednesday of every month at the Rochester Public Library, from 6:30-8:00pm. We also host weekly activities, monthly family potlucks, and occasional field trips. There are no membership fees- all are welcome! Please find our Facebook page for more current events.

Metro Edge Debate and Speech Club Edit Remove More
Twin Cities Area
Contact: Julie Johnson
Phone: (651) 788-0338
Email: juliejensenjohnson@gmail.com
http://metroedge.leaguerepublic.com
Metro Edge is a debate and speech club for homeschooled students in the Minneapolis/St. Paul area. Membership is open to homeschooled students from the ages of 12-18. Members must be affiliated with the National Christian Forensics and Communications Association (NCFCA) speech and debate league.

Minnesota Homeschoolers Alliance Edit Remove More
P.O. Box 40486, St. Paul, MN 55104
Phone: (612) 288-9662 or (888) 346-7622
Email: mha@homeschoolers.org
http://www.homeschoolers.org
MHA is a statewide non-profit that provides information and support to homeschooling families. Unlike many other groups, MHA is nonsectarian--we have no religious affiliation or orientation. MHA can help you bring a "family first" approach to your child's education. We can provide information about local support groups as well!

North Shore, MN Home School Community Edit Remove More
P.O. Box 991 Grand Marais MN 55604
Contact: Molly
Phone: (218) 370-9601
Email: gmhomeschool15@gmail.com
https://www.facebook.com/groups/452968498220498/
Welcome to the North Shore, MN homeschooling community! The goal of our group is to bring the community together and bring more awareness and knowledge to homeschooling. Homeschooling is an amazing experience that you can offer your child. Our facebook group posts field trips, social gatherings, and support to our homeschoolers. Our group is informative to parents and supportive to students.

Northland CORE Edit Remove More
Northeastern MN and Northwestern WI
Contact: Sarah Palmersheim
Email: northlandcore@gmail.com
http://www.northlandcore.com
Northland CORE is run by parents as a source of information for homeschoolers in the Twin Ports (Duluth/Superior) and surrounding areas. All home educators are welcome to participate in CORE meetings or events regardless of methods or philosophies of homeschooling. Non-members are welcome at all CORE events. Read more...

NW Metro Home Schoolers Edit Remove
Serving Big Lake and surrounding areas
Contact: Ang Flugum
Email: da.flugum.fam@gmail.com
http://www.homeschool-life.com/mn/nwmetro/
We are a group of homeschooling families based in the Big Lake, Monticello and Elk River area. We are a moderately structured support group welcoming all families regardless of how they choose to educate at home. We are parents networking and forming a support system with other home school families. Our children's ages range from newborn to 14 years old. Read more...

Rochester Area Association of Christian Home Educators (RAACHE) Edit Remove More
59451 390 Ave, Zumbro Falls, MN 55991
Contact: John Henckel
Phone: (507) 753-2216
Email: info@raache.org
http://www.raache.org
RAACHE is a Christian Homeschool support group serving around 200 families in Rochester and the surrounding areas.

Southern Cross Christian Co-op (SCCC) Edit Remove More
12600 Johnny Cake Ridge Road Apple Valley, MN 55124 Mailing Address: PO Box 240986, Apple Valley, MN 55124
Email: admin@southerncrosscoop.org
http://www.homeschool-life.com/mn/sccc/
SCCC meets September through May, from 11:30–4:00 p.m. on the first (1st) and third (3rd) Tuesdays of the month. Our goal is to serve students in grades K thru 8th grade. Nursery and Preschool are offered to families with children enrolled in the K-8 program. SCCC strives to average 8-12 students per grade, and attempts to limit classes to 20 students. Classes are offered such as Science, Cultural Studies, Art, Physical Education, and Biblical Worldview. All co-op instructors hired are qualified teachers in their field and teach from a biblical world view perspective. We also offer Field Trips and Support Group for the moms. More information, including costs, is available on our website.

Twin Cities Homeschool Group (TCH) Edit Remove
Hennepin & Ramsey Counties, including the cities of St. Paul, Roseville, Arden Hills, Minneapolis, Brooklyn Center, Brooklyn Park, Robbinsdale, Crystal, New Hope, Golden Valley, Plymouth, Maple Grove, Hopkins, St. Louis Park & Minnetonka.
Contact: Heidi R.
Email: twincitieshomeschool-owner@yahoogroups.com
The T.C.H. Group is a community for families who're interested in regular gatherings & field trips. We're a secular, inclusive group, warmly welcoming all families w/ children ages 7-13 (younger/older siblings welcome). We meet Friday's between 12:30-2:30 as well as other times during the month. Our range is the Twin Cities w/ a 30 minute radius around the metro area. Our gatherings consist of field trips, art, nature ctr days & more. Every event is open to the goal age range. We ask everyone to come to at least 1 Friday event each month. Our goal is to create lasting friendships for the kids & families in the group. We're currently looking to add families with children ages 10-13 to help round out the group. Read more...

Willmar Area Scholars at Home (WASH) Edit Remove More
Serving Willmar, MN and surrounding communities
Email: info@washlines.org
http://www.washlines.org
A community of homeschooling families that live in the Willmar, MN area, WASH offers support to homeschoolers through organized activities and educational opportunities for children and families, a directory of member families, WASHlines newsletter, WASH membership card, an Annual Book Sale, and a Spring Celebration that features our students' accomplishments.

Winnebago Area Homeschoolers Edit Remove More
Winnebago, MN and surrounding area
Contact: Sherry Hellen
Email: sherryhellen@gmail.com
https://www.facebook.com/groups/WinnebagoAreaHomeschoolers/
This is a great group of homeschoolers from the Winnebago and Blue Earth area! We have families using various styles of schooling and with different experience levels and age groups. They're always willing to answer questions and we are working on setting up some regular play/social get-together times in Winnebago!