Illinois Homeschool Groups
---
Information Out of Date? Just click the link by each group to submit a change!
---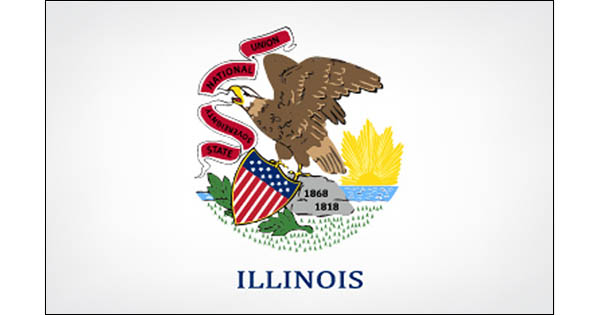 Illinois Christian Home Educators
Edit
Remove
More
P.O. Box 307, Russell, IL 60075
Phone: (847) 603-1259
Fax: (847) 360-9875
Email:
Form / Contact Page
http://www.iche.org
The mission of ICHE is to call, encourage, and assist Christian families to trust our trustworthy God through practicing a home-based, family-funded, multi-generational, life-long discipleship that builds Christian character, pursues excellence in academics, nurtures an ever-deepening faith, and impacts our world for Jesus Christ.
---
Apple Tree Christian Homeschoolers Edit Remove
Lake Villa, IL
http://appletreechristianhomeschoolers.weebly.com
A Christian homeschooling co-operative for children 1st-12th grade and their younger siblings. We meet several times monthly on Wednesdays from 8:45-2:00, September through April. Apple Tree has a scope and sequence for each grade that offers alternating unit studies of history, science, and literature, along with weekly music, drama, physical education, and art. Read more...

Arlington HOUSE (Home Oriented Unique Schooling Experience) Edit Remove
The Chicagoland area - Arlington Heights, Des Plaines, Mount Prospect, Palatine, Rolling Meadows and surrounding areas
Contact: Vid Axel
Email: joinus@arlingtonhomeschoolers.com
http://www.arlingtonhomeschoolers.com
Arlington HOUSE (a chapter of Illinois HOUSE), is an open support group for homeschooling families. Being a non-directed support group, we rely on the creativity, resources, needs and interests of our members to help coordinate field trips and activities. We meet weekly for Park Days; support both a private Yahoo Group and private Facebook page for members for sharing resources, information coordination and planning; hold occasional organizational meetings for parents; and more. Dues, which also include membership in the statewide Illinois HOUSE, are $5 per family, annually. We are inclusive and nonsectarian, and we welcome families who employ a rich variety of homeschooling approaches, personal beliefs and ethnic backgrounds. Read more...

Association of Peoria Area Christian Home Educators (APACHE) Edit Remove More
P.O. Box 5203, Peoria, IL 61601
Phone: (309) 589-1307
Email: info@apachecentralillinois.org
http://www.apachecentralillinois.org
APACHE is a not-for-profit corporation governed by a volunteer board of directors. We are not a membership organization, but instead offer a monthly newsletter, annual convention, used curriculum fair, and various events throughout the year. We encourage subscribers to use the newsletter and website to communicate with other subscribers for support, connections, and a heads-up on special events that will enhance their home education efforts.

Boy Scout Pack 200, Troop 200, and Venturing crew 0002 Edit Remove
Rockford, IL
Contact: Scott Gill
Phone: (815) 621-0540
Email: scottmgill@gmail.com
We are a predominately homeschooled Boy Scouts of America Pack, Troop, and Venturing Crew program. We offer cub scouts and boy scouts for boys from first grade through 18 years of age. We also offer Venturing, a BSA program for boys and girls from 14 to 21 years of age. Our program has existed for over 7 years. Read more...

Chicagoland Homeschoolers Inclusively Learning and Discovering (CHILD) Edit Remove More
Western suburbs of Chicago (primarily DuPage county)
Contact: Elena
Email: child_illinois-owner@yahoogroups.com
http://groups.yahoo.com/group/CHILD_Illinois/
CHILD is a group for families who seek to connect with others for support, ideas, and enjoyment. The group is secular and inclusive, with children currently ranging in age from young toddlers to teens. All are welcome! Playgroups and meet-ups will typically be on Fridays within the general areas of Villa Park (NE border) and Woodridge (SW border). However, as the group strives to be member-driven, dates and locations may vary depending on the organizer.

Christian Home Educating Families (CHEF) Edit Remove More
Based in Crete, IL 60417
Contact: Carl Triebold
Phone: (708) 672-5158
Email: ctriebold@aol.com
Monthly meetings, monthly newsletter, field trips, guest speakers.

Christian Homeschool Connection (CHC) Edit Remove More
Serving East-Central IL
Email: chc.homeschoolers@gmail.com
http://www.chc1.net
We are a web based support group with meet ups that happen throughout the Champaign/Urbana area. We do have a co-op that meets once a week for elective classes, run by parents. Great group of families!

Christian Workshops of the Fox Valley (CWF) Edit Remove
Currently meets in Elgin, IL and includes members from Algonquin, Lake in the Hills, Huntley, Elgin, South Elgin, St. Charles, and Hanover Park
Contact: Michelle Pollard
Email: cwfinfo10@gmail.com
http://cwfhomeschool.org
CWF is a co-op of families that meet weekly (Mondays) during the spring and fall semesters at at Epworth Methodist Church in Elgin. We offer a wide variety of enrichment preschool for students of all ages. Because parents volunteer their time to teach and assist for a full day, we are an affordable co-op option compared to some of the more expensive co-ops. Individual class fees range from $5-$12 per semester. Read more...

College of DuPage Youth Education Homeschool Enrichment Edit Remove More
425 Fawell Blvd., Glen Ellyn, IL 60137
Contact: Continuing Education
Phone: (630) 942-2208
Fax: (630) 942-3785
Email: CE@cod.edu
http://www.cod.edu/academics/conted/youth.aspx
Help your child explore, develop and grow to their maximum potential by taking advantage of the many Youth Academy offerings at College of DuPage. It's never too early to develop an appreciation of lifelong learning. We have programs starting at pre-school age, elementary and middle school, and high school. Or have your child join us for a fun-filled summer of new challenges at our popular youth camps.

Cornerstone Christian Homeschool Co-Operative Edit Remove More
Serving Joliet and surrounding areas
Email: cornerstone_homeschool@yahoo.com
http://www.cchcjoliet.org
A Christian homeschool support group and co-op in Joliet, IL, dedicated to assisting families in nurturing their children by providing instruction from a biblical worldview, offering curriculum that teaches traditional values, Christian character, and biblical principles.

Crossroads Area Homeschool Association (CAHSA) Edit Remove More
Based in Bloomington, IL 61704
Email: cahsa.info@gmail.com
http://www.cahsa.info
CAHSA unites Central Illinois homeschoolers in and around Bloomington/Normal. Our public website provides info about activities & resources available to both religious and secular homeschoolers, including our curriculum resource center, formal homeschool prom, graduation, choir, and many educational activities. There is no cost for membership.

Crossroads Crusaders High School Homeschool Football Team Edit Remove More
Crossroads Christian Youth Center Big Rock Illinois
Contact: Roger Scott
Phone: (331) 203-0680
Email: rogerscott12@comcast.net
http://crossroadscyc.com
The Crossroads Crusaders is the only high school homeschool football team in Illinois.
If you have Homeschoolers ages 14 - 19 who want to play real high school full contact IHSA Football, look no further!

DREAM Homeschool Life Support Group Edit Remove More
NW Suburbs
Contact: Brandi Sulak
Phone: (847) 708-3943
Email: dreamhomeschoollife@gmail.com
http://www.homeschool-life.com/il/dreamhomeschoollife
A Christian group that seeks to provide opportunities that relate to the education of children and support of families. Our supportive efforts through discussion, resources, education, activities and mentoring. Check out the calendar for upcoming workshops, field trips and group activities!

East Central Illinois Home Educator Network (ECIHEN) Edit Remove
Casey, Newton, Farina, Effingham, Charleston, Mattoon, Neoga, Arcola, Shelbyville, Trilla, Strasburg, Wheeler, Brownstown
Email: eciheninfo@gmail.com
http://www.homeschool-life.com/il/ecihen/
East Central Illinois Home Educator Network (ECIHEN) provides a forum for Christian homeschool families seeking support in the home education of their children. In addition to our monthly support meetings in Mattoon, members plan various events such as field trips, parties, and parent's night outs. Read more...

Eastern DuPage for Godly Education (EDGE) Edit Remove More
Based in Wheaton, IL
Email: Form / Contact Page
http://www.edgehomeschoolers.com
EDGE is a Christian homeschool support group in DuPage county Illinois. We operate a Friday co-op called Gym & Enrichment which is based in Wheaton. We have members from Villa Park, Elmhurst, Wheaton, Oak Brook, Carol Stream, Westmont, Glen Ellyn, Hinsdale, Lombard, West Chicago, Winfield and Warrenville.

EverReady Speech and Debate Club Edit Remove More
The Chapel, 180 Hawthorne Road, Barrington Hills, IL 60010
Contact: Christos Dimoulis
Phone: (847) 713-2184
Email: nycb21@gmail.com
https://www.facebook.com/everreadyspeechanddebateclub
The Eveready Speech and Debate Club strives to create an environment in which home-schooled students can develop analytical and oratorical skills for the purpose of addressing life issues from a biblical worldview.

Family of Christian Home Educators (FOCHE) Edit Remove More
Metro East
Contact: Renee Horvath
Phone: (618) 973-6194
Email: foche@foche.us
http://www.foche.us
A Christian, family-oriented homeschool group whose membership can be found in St. Clair County, Macoupin County, as well as Madison County. We meet every month to encourage, answer questions, and support all homeschoolers. Various activities are held for children throughout the year, although our emphasis is more on family activities.

G.I.F.T. (Godly Influenced Fine Arts Training) Homeschool Enrichment Program Edit Remove
Meets at the Church of the Brethren in Elgin, IL, on Tuesdays
http://www.gifthomeschool.org
G.I.F.T. is a non-profit enrichment program, organized by volunteers, offering classes to homeschoolers of all ages (pre-school to adult). Classes are taught by paid, professional teachers and are open to all homeschoolers regardless of faith. Classes are held on Tuesdays from 9 am until 3 pm, September through May, in Elgin, IL. Read more...

Grace Community Homeschool Co-op Edit Remove More
Woodstock, IL
Contact: Jennifer Wacaser or Kara Dressen
Phone: (815) 344-6534 or (224) 723-3643
Email: jennifer@gracecommunitycoop.org
http://gracecommunitycoop.org/
We are a nondenominational homeschool co-op located in McHenry County, IL; currently meeting in Woodstock, IL. Classes meet Thursdays, late August until December, and February until May. We have enrichment and core classes for Kindergarten through High School. Participating parents teach or assist two to three class periods a day.

Grassroots Homeschoolers H.O.U.S.E. Edit Remove More
Based in Matteson, IL 60443
Contact: Arlene Olson
Phone: 708-704-1758
http://grassrootshomeschoolers.org/
We are a non-profit organization offering meetings on the 1st and 3rd Wed from Sept through June, a monthly newsletter, field trips, clubs, activities, and more. Open to all!

Hallstrom Homeschool Workshops (HHSW) Edit Remove
Meeting: Temple Baptist Church, 3215 E. State St., Rockford, IL 6ll08
Contact: Lois Dixon
Phone: (815) 332-7894
Email: Form / Contact Page
http://www.hallstromhomeschool.org
Hallstrom is a large, well-organized, educational co-op of Christian parents and teachers. It was originally organized in 1993 to meet the needs of home school families with children in junior high and school school and their siblings. Hallstrom now offers over 100 classes to homeschooling children ages K-12. Read more...

Highland Homeschoolers Edit Remove More
Highland Illinois
Contact: Jennifer Webb
Phone: (618) 979-0415
Email: jennesimpson@gmail.com
https://www.facebook.com/groups/353002774901101/
Welcome! This is a group of homeschoolers in and around the Highland, IL area. We are not specifically connected to any religious affiliation, but we completely welcome you if you are! Here you can sell/buy/trade homeschooling materials, plan events with other homeschooling parents, make new friends, offer up feild trips, share information about education, ask questions of one another, and more! We ask that everyone show kindness above all else to one another - remember everyone homeschools differently, and we can all help one another without casting judgement. Happy homeschooling!

Highland Hope's Family Homeschool Group Edit Remove More
12846 Daiber Rd, Highland, IL
Contact: Karen Paubel
Phone: (618) 654-5315
Email: kmpaubel@ezeeweb.com
A Christian-based homeschool group. Emphasis on support and loving interaction with children. Excellence in academics and training our children in the Lord through homeschooling.

Home Educated Teen Group Edit Remove
McHenry and Lake County IL
Contact: Jacci
Email: hetg2010@yahoo.com
All home educated teens (ages 13-18) and their families are invited to join our teen group. Participate in projects, take field trips, classes, plan and run community service events! Read more...

Home Oriented Unique Schooling Experience (HOUSE) Edit Remove More
Based in Chicago, serving the state of IL
Phone: (847) 622-5200
Email: contact@illinoishouse.org
http://www.illinoishouse.org
H.O.U.S.E. is a statewide network of support groups for people involved in homeschooling.

Homeschool Kingdom Edit Remove More
Elmhurst, IL
Contact: Liz Wiersum
Email: Form / Contact Page
http://www.homeschoolkingdom.org
We are a Christian homeschool co-op & support group located in Elmhurst, IL. We have: Extra-curricular classes and gym for preschool through 12th grade. High school Science, Spanish, Acting, Art, Gym.
"Connect hour" for homeschool help, discipleship, and support.
Fun for kids and moms during one hour lunch.
... And more!

Homeschool Resource Center Edit Remove
6645 W Steger Rd, Monee, IL 60449
Contact: Brian & Kristi Boss
Phone: (708) 235-1901
Fax: (708) 235-1904
Email: kristi.boss@fofc.org
http://www.fofchomeschool.org
The Homeschool Resource Center exists to provide information, encouragement, fellowship, and resources to Christian homeschooling families. We provide an e-mail information loop of local resources, co-ops, music opportunities, sports opportunities, FREE family events, etc. We have a homeschool curriculum lending library for $10 per year per family, and we have the HSRC Patriots sports program including soccer, volleyball and basketball teams. Read more...

Homeschool-Illinois Edit Remove More
Based in Oak Lawn, IL 60453
Contact: Nikki Mack
Email: earthstorm@att.net
http://groups.yahoo.com/group/homeschool-Illinois/
Homeschool-Illinois is an online support group for the discussion of topics related to homeschooling in Illinois and surrounding states. Posting of events, organizations and homeschool websites is welcome. We have many offline activities and events as well.

IL Teen and Family Activities Edit Remove More
State of IL and surrounding areas
Contact: Diane Keen
Email: teenactivities@gmail.com
We are a support group for homeschoolers that offers activities and major events year-round for teens, pre-teens, and families who homeschool, including the Snowflake Ball, Valentine Dinner Dance, Spring Prom, Summer Luau, Costumed Murder Mysteries, Holiday Parties, Bowling, Ice and Roller Skating, Movies, Museum Outings, Jean Dances, etc. We are open to all who homeschool.

Illinois Christian Communicators - Chicago CHARGE Edit Remove More
1481 Applegate Dr., Naperville, IL 60565
Contact: Diana Wolfson
Phone: (630) 778-7310
Email: illinoischristiancommunicators@gmail.com
Illinois Christian Communicators provides a wide variety of communication activities - classes, camps, and competitions for students ages 7 - 19. Chicago CHARGE is a club/team which meets weekly September to June. Summer camps include a Young Speakers Camp for students age 7 - 11 and the Summer Debate Institute for junior high and high school students.

Illinois Home Education Edit Remove More
Serving the Illinois Homeschool Community
Contact: Karen Hoogland
Phone: (708) 401-8611
Email: info@illinoishomeeducation.org
http://www.illinoishomeeducation.org
This site is dedicated to providing information on homeschooling in the state of Illinois.

Illinois Impact Basketball and Sports Program Edit Remove
3203 Pecan St., Rockford IL
Contact: Doug Anderson or Tancy Griffin
Phone: (815) 904-1908 or (815) 608-9957
Email: anderson9408@sbcglobal.net
http://www.facebook.com/IllinoisIMPACT
The Illinois Impact basketball program is for homeschooled boys and girls of all ages. Currently we have an 18U men's team but are planning on starting a 14U boys team this fall (2012). We will also be starting teams for all ages for both boys and girls as demand dictates. We are also looking at volleyball, golf, baseball, and other sports in the future. Our season starts in Nov. and ends in March. Read more...

Jackson County Home Educators (JCHE) Edit Remove More
801 N. Almond, Carbondale, IL 62901
Phone: (618) 549-3333
Email: lakejen@peoplepc.com
Meetings every other month, activities, field trips, email network. We also have a high school commencement ceremony once per year.

Kankakee Christian Home Educators Edit Remove More
P.O Box 1461, Bourbonnais, IL 60914
Email: kche200@yahoo.com
http://www.homeschool-life.com/il/kche/
Our mission is to offer support to Christian families in their home education endeavor, provide group experiences that could not be achieved as a single-family unit, give families the chance to serve each other and the community. By doing so, we encourage the development of our children's God-given abilities.

Liberty Liberal Arts Academy Edit Remove More
1158 Larkin Avenue, Elgin, IL
Contact: Ann McNeill
Phone: (630) 272-9021
Email: libertyliberalartsacademy@gmail.com
http://www.libertyliberalartsacademy.com
Educating Outside the Box & Inside the Church. Offering affordable, fun & challenging classes for Homeschoolers through High School in the Fox Valley, IL area. Meets Wednesdays September -May Larkin Avenue Baptist Church, Elgin.

Many Rivers Unschoolers Edit Remove More
Based in Naperville, Aurora, Joliet and surrounding communities
Email: manyriversunschoolers@gmail.com
http://manyriversunschoolers1.blogspot.com/
An all-inclusive unschooling support group of families from Will County, DuPage County and surrounding counties in the west, far west, and southwest suburbs of Chicago, Illinois. We meet weekly in Plainfield, Illinois and for other special events.

Metro East Catholic Home Educators (MECHE) Edit Remove More
Serving the Belleville, IL area and Scott Air Force Base
Contact: Sue Pederson
Email: ss.pedersons@gmail.com
http://www.homeschool-life.com/il/meche
We are a Catholic homeschool support group. We have a co-op that meets twice a month, and we plan both educational opportunities as well as entertaining events for the whole family.

Metro-East Secular Homeschoolers Edit Remove
Illinois Metro-East area of St. Louis including the towns of Glen Carbon, Edwardsville, Troy, Fairview Heights, and O'Fallon.
Contact: Krish
Email: krish@unixfun.com
http://groups.yahoo.com/group/Metro-East_Secular_Homeschoolers/
We are a secular group of friends in the Metro East area that get together for playdates, fieldtrips and other activities. Read more...

Mid-Illinois Cooperative Adventures in Homeschooling Edit Remove
PO Box 3891, Decatur IL 62524
Phone: (909) 20MICAH (voicemail)
Email: Form / Contact Page
http://www.micahcooperative.org
MICAH is an inclusive, nonsectarian, homeschooling support group in the greater Decatur, Illinois area. We also offer co-op classes. Membership is $10 per school year. Read more...

Near West Homeschoolers Community Co-op Edit Remove
Oak Park
Email: info@nearwesthomeschoolers.org
http://www.nearwesthomeschoolers.org
A secular group that meets weekly in Oak Park. We welcome all types of homeschooling families from all over the area for a day of enrichment classes, friends, and fun. Parents bring their skills to lead classes since we are 100% parent volunteer run. Cost is $175 per 14-week session for the 1st child, with discounted rates for 2 or more children. Read more...

Northern Illinois Christian Home Educators (NICHE) Edit Remove More
Northern Illinois, based in Freeport
Contact: Dawn Clark or Liz Gridley
Phone: (815) 238-5174 or (815) 990-1934
Email: northernilchristianhomeeducators@groups.facebook.com
https://www.facebook.com/groups/NorthernILChristianHomeEducators/
A member led homeschool parent support group and co-op, our mission is to provide support, encouragement and prayer to our members. Come find your NICHE with us! Contact us for more information, or visit one of our monthly parent meetings August through April.

Northside Unschoolers Group (NUG) of Chicago Edit Remove More
Serving Chicago, IL
Contact: Wini Haun
Email: wini@winifredhaun.org
http://www.northsideunschoolers.org
The Northside Unschoolers Group (NUG) is an open support group for homeschooling families in and around Chicago. Northside Unschoolers Group is a non-directed support group. We rely on the creativity, resources, needs and interests of NUG families to provide activities, classes and field trips for the group.

Our Lady Queen of Peace Home Schooling Group Edit Remove More
Northwest suburbs of Chicago
Email: info@catholichomeschoolinggroup.com
http://www.catholichomeschoolinggroup.com
We are a Catholic homeschooling group offering clubs, field trips, group prayer opportunities, support meetings, social opportunities, and holiday parties for our members.

Peoria Area Homeschoolers (PAH) Edit Remove More
Central IL area
Email: homeoflove69@gmail.com
https://groups.yahoo.com/neo/groups/PeoriaAreaHomeschoolers/info
PAH provides an an opportunity for members to provide support, playdates, field trips, and networking opportunities to each other.

Potters Hand Home School Group Edit Remove More
500 S. Gougar Rd, New Lenox, IL 60451
Contact: Vicki D.
Email: pottershand@prodigy.net
http://www.pottershandhomeschool.com
Monthly "Activity Days" provide several classes for kindergarten through 12th grade students. These classes vary and can include topics such as gym, meteorology, reptiles, cooking, occupational info, and professional "assembly-style" programs. Monthly newsletter lists field trips, contests, events, activities.

River Bend Homeschool Co-op Edit Remove More
Alton and surrounding areas
Contact: Wendy Howard
Phone: (618) 920-9306
Email: riverbendhomeschoolcoop@gmail.com
http://www.riverbendhomeschoolcoop.com
Riverbend Homeschool Co - Op is a cooperative organization of homeschool families in Alton, IL.

We offer weekly social homeschool enrichment classes, parent support, PE, field trips, park days, and community service opportunities for homeschooling families. Pre K - 9th grade.
RHSC meets weekly on Fridays from 10am-2pm at Main Street United Methodist Church.

Rockford FIRE Sports Program Edit Remove
Rockford, IL
Contact: Al Hill or Cyncie Hill
Phone: (815) 636-1266 or (815) 979-1872
Email: cyncie@comcast.net
http://www.rockfordfire.org
The Rockford FIRE Sports Program operates under the guidance of Hallstrom Home School Workshops. We offer competitive sports teams including boys' basketball (grade 5-12), girls' volleyball (grade 7-12) and a co-ed high school golf team. Our goal is to serve home schooled youth, seek excellence in our sports programs, and uphold Christian conduct, practice, and attitude. Read more...

Sauk Valley Christian Home Educators Edit Remove More
990 Mile Rd, Dixon IL 61021
Contact: Kent & Corrie Miller
Phone: 815-973-0110
Email: svche4him@gmail.com
http://www.homeschool-life.com/il/svche
We are a Christian group serving families in the Sterling, Rock Falls, & Dixon area. We have a Friday School which meets 6 times per semester in the fall & spring. We host monthly family activities, field trips and seasonal parties. We have a $25 yearly membership fee. We do ask each member to sign a statement of faith.

Scott Area Military Home Educators (SAMHE) Edit Remove
6800 Wellington Valley Court, Fairview Heights, IL 62208
Contact: Jennifer Anderson or Vanessa Wahler
Phone: (618) 334-1341 or (618) 920-0314
Email: samheducators@gmail.com
http://www.homeschool-life.com/il/samhe
We are a group of military related families living around Scott AFB. We are a non-denominational group as our intent is to provide support for families that are homeschooling and dealing with the challenges unique to the military. Membership to our group provides families with information about education as well as social opportunities. We have a monthly support meeting as well as field trips and classes scheduled on base. Read more...

South Suburban Home School & Gym Group, Inc. Edit Remove
Mailing adress: 18140 Perth Ave, Homewood, IL 60430
Contact: Michelle Ewers
Phone: (708) 373-6708
Email: sshsgg_news@yahoo.com
http://www.sshsgg.org
We are a Christian-based group organized to meet the physical education needs of homeschool families in the south suburbs. We meet on wenesday mornings throughout the nine-month school year. Our annual membership fee primarily covers the expenses for the activities. We also include cooperative education classes, field trips, and annual curriculum fairs. Read more...

Southwestern Area Homeschoolers Edit Remove More
Brighton, Shipman, Medora and surrounding areas
Email: southwesternareahomeschoolers@yahoo.com
http://www.facebook.com/groups/642808182514830/
Home schooling in the Southwestern and surrounding areas. Field Trips, playdates, a place to share resources, ideas, ask questions, and support one another.

St. Clair County Christian Home Educators Edit Remove More
Based in Belleville, IL 62221
Contact: Josh Peterson or sccche@gmail.com
Phone: 618-806-5674
Email: sccche@gmail.com
http://www.sccche.org
Our purpose is to facilitate the support to Christian parents who are, or will be teaching their children at home. We have monthly meetings providing opportunities for networking with other Christian parents, and we arrange speakers to uplift and provide vision for our group, and organize activities for the families who join SCCCHE.

Teaching Homes for Christ Edit Remove More
West Chicago, IL
Email: Form / Contact Page
http://www.teachinghomes.com
Our group meets once per month during the "School Year" on the forth monday of the month. Our purpose is to encourage fellow homeschool parents in their efforts to educate and train up godly children.

Team Orion Archery Edit Remove More
Mascoutah, Illinois is our gathering place
Contact: Beth Strong
Phone: (618) 581-7595
Email: teamorionarchery@yahoo.com
http://www.teamorionarchery.wix.com/nasp
We are group of homeschool students that gather on Tuesdays for archery experience and instruction. The gathering is also a great social opportunity. This a considered a Physical Education program. We use the National Archery in the Schools Program. Tournaments are a tiny part of the opportunity but scholarships can be won if your students excels.

The Learning Vine Christian Enrichment Co-op Edit Remove
Based in Naperville, IL
Email: Form / Contact Page
http://www.thelearningvine.org
A Christian homeschool extention program that meets at Community Christian Church in Naperville, IL offering academic and enrichment classes for all levels including math, science, literature, history, music, art, karate, gym, voice, language arts, and life skills. Classes are taught by both home school parents and professional teachers. Read more...

The Northland Royals Homeschool Girls Volleyball Team Edit Remove More
Mount Prospect, IL
Contact: Karen
Email: karenbaldwin@wowway.com
http://northlandroyals.com
The Northland Royals was formed in 2010 to provide an outlet for girls who are homeschooled to play competitive volleyball. We are located in the northwest suburbs of Chicago, specifically in Mt. Prospect, IL. We currently have three teams: 14&Under (14U), Junior Varsity (JV) and Varsity levels. We train in the spring during April and May, and then begin the season in August – October. In order to participate, you must be at least 50% homeschooled, in 6th grade or above during the season, and no older than 18 by Sept 1. Tryouts for the coming season are always the first week of April.

TMHE (The Master's Home Educators) Edit Remove
131 N Drexel LaGrange, IL 60525
Contact: Julie Best or Jean Dukes
Phone: (708) 250-5266 or (708) 567-9114
Email: jandjbest@aol.com
http://homeschool-life.com/il/tmhe/
TMHE is a group of families from the near west suburbs of Chicago who have joined together, since 1991, to encourage one another in the education of our children from a Christian perspective. It is our goal to provide support, information, and educational opportunities to our members. Read more...

Tri-County Christian Home Educators Edit Remove
7609B River Oaks Dr., Yorkkville IL 60560
Contact: Sue Brandau
Phone: (630) 636-6547
Email: TCHE-Illinois-owner@yahoogroups.com
http://groups.yahoo.com/group/TCHE-Illinois/
We are a Christian Based group whose goal is to support other homeschooling families in their quest to raise, and educate their children as God has called them to do. Read more...

Tri-States Educators' Association of Christian Homeschoolers (TEACH) Edit Remove More
Adams County & surrounding area
Contact: Shannon Jarvis
Phone: (573) 288-0099
Email: peanutsissydog@gmail.com
http://qache.blogspot.com
We are a diverse group offering co-op classes for prek-12, field trips & support for home school families.

True North Homeschool Edit Remove More
Rockford, Illinois
Contact: True North
Email: truenorthofrockford@gmail.com
http://www.truenorthofrockford.com/
True North Homeschool is dedicated to providing educational and social opportunities for Rockford-area families. We are a secular group that welcomes the whole spectrum of belief systems, family structures, and homeschooling styles. Our intent is to provide a group in which we can connect, exchange ideas, and learn in a fun, supportive environment. Classes and weekly drop-in activities are available.

West Suburban Home School Band (aka The Patriots) Edit Remove More
Membership from W, NW, SW suburbs, primarily DuPage and parts of Will, Kane,and Cook counties.
Contact: Karen Borow
Email: director@wshsb.com
http://www.wshsb.com
Students range in age from 9 to 19. There are four band levels to accommodate those with no musical training whatsoever to those with advanced experience and abilities. The levels are Cadet, Concert Junior, Concert Senior and Symphonic. There is also The Patriots Marching Band that performs during the summer, and The Little Patriots marching corps for younger siblings.

Young Peacemakers Club Edit Remove
1675 E Chicago St Elgin, IL 60120
Contact: John Kent or Kate Kent
Phone: (773) 259-0838 or (847) 749-4055
Email: katek67@aol.com
http://www.ypcchicago.webs.com
The Young Peacemakers Club is open to all children Grades K through 8, and we welcome homeschoolers! We meet the second and fourth Saturday of each month, Sept-May. Dinner, Activities and Open Gym each meeting at no cost. Read more...