Submit an Organization!
Organizations by Area:
---
Find out how to list your local store, classes, event, attraction, etc. here, where thousands of homeschoolers look for resources in their state!

Georgia Homeschool Organizations and Support Groups
Edit this group : Remove this group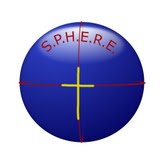 Sandy Plains Home Educators Raising Excellence (SPHERE)
2825 Sandy Plains Road, Marietta GA 30066
Contact: Andy Mattick
Email: mattick.family3@gmail.com
http://www.sandyplains.org/#/adult-ministries/sphere

We chose the name SPHERE to represent that we are trying to keep everything we do equidistant from the fixed point that is God. We also want to encompass our homeschooling families in an environment of godly support while we help them bring out excellence in all aspects of their children's lives. Our group meets once a month for fellowship, support, idea-swapping, and encouragement; we meet during the month for field trips; we meet a couple times a year for parties, performances and field day.

Copyright ©1993-2019 Home Life, Inc.