New Jersey Homeschool Groups
---
Information Out of Date? Just click the link by each group to submit a change!
---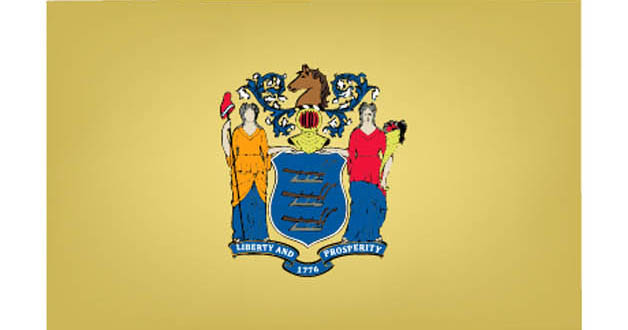 Education Network of Christian Home Schoolers (ENOCH) of NJ
Edit
Remove
More
P.O. Box 308, Atlantic Highlands, New Jersey 07716
Contact: Richard Millward or Minerva Millward
Phone: (732) 291-7800 or (732) 291-7800
Email:
office@enochnj.org
http://www.enochnj.org
Education Network of Christian Homeschoolers (ENOCH) of New Jersey is a organization which consists of like-minded Christians dedicated to observe the Biblical commands of Deuteronomy 6:4-10, Proverbs 22:6 and Ephesians 6:4. We promote home education as the scriptural design for education, whereas institutional education is the alternative to the home. We believe that every family has the God-given, legal and constitutional right to home education in the state of New Jersey, regardless of their philosophy of education or religious affiliation.
---
Atlantic Learning Network Edit Remove
Based in Atlantic County, NJ
Contact: Julia Corson
Email: atlanticlearning@comcast.net
http://atlanticlearning.tripod.com
We gather homeschoolers in our area for regular activities and support meetings. Our network family stays connected through the use of Yahoo! Groups. Read more...

Covenant Keepers Learning Co-op Edit Remove More
98 Ashley Road, Edison, NJ 08817
Contact: Kim Citro
Phone: (908) 287-6340

Crossway Community Edit Remove More
Serving the Cape May and Atlantic counties
Contact: Tricia McQuarrie
Email: CrosswayCommunity-owner@yahoogroups.com
http://crosswaycommunity.tripod.com
Join us for friendship, online support, field trips, info on local learning cooperatives, group classes, activities, information and resources for the entire Christian homeschool family! 

Families Learning Together Edit Remove More
11 Bates Road, Jackson, NJ 08527
Phone: (201) 367-5012

FreedomQuest Alternative Edit Remove More
Based in Medford, NJ 08055
Contact: Stacy
Phone: (609) 654-1386
Email: freedomquests@aol.com
A secular support group for homeschooling families with children primarily under 15 years who utilize relaxed/eclectic curriculum. Families with special circumstances such as chronic illnesses, developmentally-delayed/special needs children, etc., are encouraged to join as group founder has personal experience with these issues.

G.O. Homeschoolers! Edit Remove More
Families from Cape May and Atlantic Counties.
Contact: Becky Villalba
Email: go_homeschoolers-owner@yahoogroups.com
http://groups.yahoo.com/neo/groups/GO_HOMESCHOOLERS/info
G.O. Homeschoolers! Get Out & Learn, Get Out & Serve!
We are a fun and active group of homeschooling families that plan & participate in a monthly educational field trip or service project, as well as a monthly playgroup. Activities are fun and educational, low cost and local. This is a Christian group, however the group is open to all homeschooling families regardless of their beliefs.

Gloucester County Christian Home School Association (GCCHSA) Edit Remove
Southern NJ
Contact: Kathy Simpkins
Phone: (856) 649-9180
Email: momsmatter@verizon.net
http://www.gcchsa.org
GCCHSA provides a variety of activities and events, including field trips, park days, annual back-to-school picnic, sports activities, plays, girls Keepers of the Faith club, youth missions activities, youth Bible study, roller skating, annual testing (IOWA tests), and parent support meetings. Read more...

Holy Family Homeschool Group Edit Remove
Toms River area
Contact: Lori Howard
Phone: (732) 818-3330
Email: pcgirl333@yahoo.com
http://holyfamilyhsgroup.yolasite.com
A group dedicated to fun, family and sharing the joys and difficulties of Catholic homeschooling. Join us for field trips, meetings, playdates and more! Group dues are a monthly package or can of food for the local food pantry of St. Vincent de Paul. Read more...

Homeschool Band of Southern New Jersey Edit Remove More
23 Lehigh Drive, Delran, NJ 08075 (Director's address) Band meets on Mondays at Joy Community Fellowship Church, Haddon Heights, NJ
Contact: Bruce Smith-Band Director or Julie Humeniuk-President
Phone: (856) 764-0727 or 856-845-5076
Email: trombruce@comcast.net
http://homeschoolband.org/
Our bands (for children 10-18/beginners to advanced) meet once a week for rehearsals. We present several concerts a year- in December and May. We also play for community groups. Two directors-one for beginners (on recorders) and cadet students (instrumentalists.) The other director conducts the jazz and concert bands of more advanced students. Our more advanced students also audition for and participate in regional and NJ All State Band and Orchestra.

A nominal fee is charged each semester. We do not give private lessons, but many of our students continue to take private lessons and this is encouraged. We currently have children from 6 counties, including Ocean and Bergen, and we are located in Haddon Heights (Camden County.)

Hunterdon County Christian Homeschoolers Edit Remove More
P.O. Box 194, Stanton, NJ 08885
Phone: (908) 236-9626
Email: hcch-owner@yahoogroups.com
http://groups.yahoo.com/group/hcch/
This is a private group for the Hunterdon County (NJ) Christian Homeschoolers, a local support group for homeschooling families which holds monthly meetings, events and classes/co-ops/trips arranged by members.

Jersey Shore Home Educators Edit Remove
Monmouth, Ocean, Atlantic Counties
Contact: Kayce Spader or Tammy Werner
Phone: 609-879-1544 or 609-618-7258
Email: admin@jerseyshorehomeeducators.org
http://jerseyshorehomeeducators.org
Jersey Shore Home Educators is a new co-op currently working with over twenty families. We incorporate extracurricular classes including Art, Musical Theater, Creative Writing, Archery and Sewing. We also offer monthly field trips. Read more...

Kids Homeschool Network (KHN) Edit Remove More
Flemington, New Jersey
Email: kidshomeschoolnetwork@hotmail.com
http://kidshomeschoolnetwork.com
KHN is a homeschool co-op in Hunterdon County, NJ. KHN meets every Thursday and offers a variety of opportunities for homeschoolers to learn and grow educationally and socially. We are secular (all-inclusive) and parent-run.

KidsPlayWell Family Collaborative Edit Remove
NYS, NYC, NJ, CT...
Email: derival.michelle@yahoo.com
http://groups.yahoo.com/group/KidsPlayWell_FAMILY
Build friendships through homeschool activities! All grades, boys and girls. Prior-approval screening process; group introduction within 3 days of membership. Activities organized by our moderator are exclusively for members only. Read more...

LIGHT Fellowship Edit Remove
230 Kenyon Avenue, Millville, NJ 08332
Contact: Thomas Berge
Phone: (856) 451-7518
Email: thomas@lightfellowship.org
http://www.lightfellowship.org
We are a Christian homeschooling fellowship that meets on a regular basis for fellowship and encouragement. We offer a variety of activities such as bowling, ice skating, swimming, field trips, Graduation Ceremony and other activities. We also offer a monthly Mom's meeting. There is a yearly membership fee. Read more...

NJ Homeschool Hangout Edit Remove
Serving all of NJ but mostly Northern NJ
Contact: Sue
Email: sueg1972@yahoo.com
http://www.meetup.com/NJHomeschoolHangout/
Meet other families in NJ taking responsibility for educating their childen by using resources in the home and community. Share tips, discuss problems, and pool ideas. We have members and meetups all throughout NJ (mostly Northern NJ) and the surrounding area. Some of our meetup locations will be in Central and Southern NJ and also NY and PA. Read more...

NJ Homeschool Sports Association Edit Remove More
24 Black Oak Drive, Ocean View NJ
Contact: Brian McQuarri
Phone: (609) 390-9499
Email: mcquacks2@msn.com
http://njhomeschoolsports.tripod.com
We are the NJ statewide homeschool sports association, providing leagues, tournaments and coach information.

North Jersey Home Schoolers Association Edit Remove More
15 Romondt Road, Pompton Plains, NJ, 07444
Phone: (201) 666-6025
http://www.njhsa.net
NJHSA is a Christian organization of local support groups seeking to help homeschooling families by disseminating information, furnishing means of contact with other home schooling families, and sponsoring various activities and events to enhance the homeschool experience.

Ocean County Christian Home School Association (OCCHSA) Edit Remove
131 Revere Drive, Little Egg Harbor, NJ 08087
Contact: Victoria Falkinburg
Phone: (609) 296-6680 or (609) 276-2975
Fax: (609) 296-6680 (call first)
A Christian homeschooling group providing support and opportunities in a faith-based environment through field-trips, academic events, social outings, monthly parents' meetings, etc. Read more...

Parent-Led Activities For Youth (PLAY) Edit Remove More
Pershing Field Community Center, Jersey City, NJ
Contact: Tatiana Smith
Phone: (646) 245-4953
Email: tatianaysmith@yahoo.com
https://www.facebook.com/PLAYJCH
P.L.A.Y. is a free social group geared towards homeschooling parents in the Jersey City area who would like to supplement their at-home learning with regular, lively social activities. Our planned activities include foraging, canning, dance, yoga, outdoor sports, forensics and more!

Penn-Jersey Christian Homeschoolers Edit Remove More
Serving Pennsylvania and New Jersey
Contact: Debra Dockendorf
Phone: (908) 859-3102
Email: pennjerseyhomeschoolers@yahoo.com
Meeting at Tuscarora Inn & Conference Center most Wednesday afternoons for support, educational and fun activities, including classes and Mom's meeting.

Skylands Homeschooling Community Edit Remove More
Serving Warren, Hunterdon, Sussex, Morris counties of NJ
Contact: Kielynn-Marie Andres
Email: maestra@sidewalksend.com
http://shannonentin.com/SHC
Looking to connect with other homeschooling families in the NJ Skylands area? We have over 250 members that communicate via an email group. We are comprised of several smaller playgroups and co-ops and meet periodically for field trips, playgroups, park days, and educational activities. All-inclusive. Join us!

St. Gabriel's Catholic Homeschool Group Edit Remove More
16 Donna Dr., Pedricktown, NJ 08067
Contact: Vicky Shields or Julia Shields
Phone: (856) 299-8994 or (856) 376-3471
Email: stgabrielsCHSG-owner@yahoogroups.com
http://groups.yahoo.com/group/stgabrielsCHSG/
A Catholic group located in the South Jersey area. We offer activities approximately once a month throughout the school year as an opportunity for families to be able to socialize and share in Catholic activates.

Sussex County Christian Home Schoolers, Inc. Edit Remove
Serving the Tri-State Area - NJ, NY, PA
Contact: SCCHS Advisory Council
Email: tristatehomeschool@gmail.com
http://www.tristatehomeschool.org
A non-profit 501c3 group of homeschoolers who live in Sussex County, NJ and surrounding areas. We are an open support group with Christian by-laws, and our Advisory Council members are actively homeschooling. While respecting the autonomy of each family school, our purpose is to share ideas, materials, experiences, information, to offer social and comprehensive learning opportunities for our children, and support member families. Active since 1998. Read more...