New Mexico Homeschool Groups
---
Information Out of Date? Just click the link by each group to submit a change!
---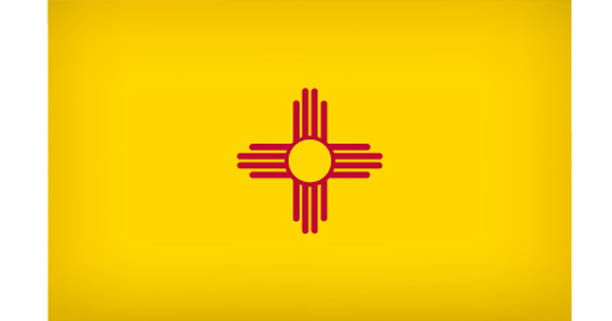 Christian Association of Parent Educators - New Mexico (CAPE-NM)
Edit
Remove
More
P.O. Box 1506, Moriarty, NM 87035
Phone: (505) 898-8548
Email:
info@cape-nm.org
http://www.cape-nm.org
CAPE is an nonprofit organization, directed by a board subscribing to a Christian statement of faith. CAPE's purpose is to serve the entire home school community, regardless of religion. The annual convention and curriculum fair, fall family leadership retreat, state Capitol Day, voice mailbox, quarterly newsletter, and statewide support group information are just a few of the opportunities that CAPE sponsors.
---
Four Corners Home Educators (4-CHE) Edit Remove More
P.O. Box 6606, Farmington, NM 87401
Contact: Mandy Christensen
Phone: (435) 979-8282
Email: mandy.christensen@gmail.com
https://www.homeschool-life.com/sysfiles/member/index.cfm?memberid=1915
We are a homeschool support group that offers weekly park days and various field trips and other events throughout the year.

HomeSchool Las Cruces Edit Remove More
Las Cruces and Southern New Mexico
Contact: William
Phone: (575) 621-9848
Email: homeschool.lc@gmail.com
http://www.facebook.com/pages/Home-School-Las-Cruces/202513949764288
A place to help homeschool families connect, share ideas, and ask questions in a safe environment. We have a park group called CHIP that meets every Friday.

Homeschoolers Around Raton and Trinidad (HART) Edit Remove More
Raton, NM and Trinidad, CO
Contact: Karen Jo Agnello
Phone: (719) 422-3834
Email: harthomeschool@yahoo.com, harthomeschool-owner@yahoogroups.com
http://groups.yahoo.com/group/harthomeschool/
We welcome all homeschooling families secular or faith-based. We have a weekly playgroup on Wednesdays at a local Trinidad park, weather permitting, as well as exercise/movement/PE class at a local dance studio on Tuesdays, bookclubs, and fieldtrips.

Las Vegas CHEFF (Christian Home Educators Family Fellowship) Edit Remove More
Las Vegas, NM 87701
Contact: Rachel Curtis or Diana Lindsay
Phone: (505) 652-4101 or (505) 421-2272
Email: shelbyrc@hotmail.com, or, dlindsay@plateautel.net
http://www.lasvegascheff.com
CHEFF stands for Christian Home Educators Family Fellowship, a home school support group serving the families of Northeast New Mexico. We believe that we are required to declare ourselves to be Christian home educators. This organization and all of its activities will be consistently and forthrightly Christian to the glory and honor of the Lord Jesus Christ. We try to schedule many field trips and get-togethers. See our website for the next event!

New Mexico Family Educators (NMFE) Edit Remove More
P.O. Box 92276, Albuquerque, NM 87199-2276
Contact: Darla McLeod
Phone: (505) 275-7053
Publishes newsletter 10 times per year, The Connection. Membership $20 per year, fee includes subscription.

Otero County Homeschool Educators (OCHE) Edit Remove More
Alamogordo NM and surrounding areas including but not limited to Holloman Air Force Base, Tularosa NM, High Rolls NM, Cloudcroft NM, Sacramento NM, and Weed, NM
Contact: Laura Safar
Phone: 575-499-3145
Email: ochegroup@gmail.com
http://www.facebook.com/groups/530393760308664/
We are a diverse, non-sectarian group of homeschool educators from Otero County and surrounding areas, which includes Alamogordo, Tularosa, High Rolls, Cloudcroft, Weed, Sacramento and anyone who thinks they will benefit being a part of this group, Our group is comprised of families of many different faiths, beliefs, creeds, and walks of life, Everyone is welcome regardless of educational methods or religious beliefs.

Sandoval Area Support for Homeschoolers (SASH) Edit Remove More
Sandoval Country, Rio Rancho, Corrales, Placitas
Contact: Lisa Batrs
Phone: (505) 771-0441
Email: sandovalareasupportforhomeschoolers-owner@yahoogroups.com
http://groups.yahoo.com/group/SandovalAreaSupportforHomeschoolers/
SASH is a support group for home educating families in the Sandoval County, New Mexico area. We are a relaxed and diverse group. We are open to all faiths (or none), beliefs, opinions, and home education styles (unschoolers to e-schoolers and everything in between). Moreover, we are here to support each other and for social gatherings.

Santa Fe Christian Homeschool Association Edit Remove More
Santa Fe, NM
Contact: Brigitte
Email: brigittedoane@msn.com
http://groups.yahoo.com/neo/groups/SantaFeCHF/info
We are a Christian Homeschool group whose goal is to glorify God. We are a non-denominational group who welcomes homeschool families with children of all ages. The moms meet monthly for fellowship and homeschool support. We schedule activities and field trips for the children during the school year.

Santa Fe Community School Home Study Program (SFCS HSP) Edit Remove More
P.O. Box 289, Torreon, NM 87061
Phone: (866) 703-9375
Email: educate@sfcs-homestudy.org
http://www.sfcs-homestudy.org
Providing a way since 1974 for homeschooling families to maintain comprehensive records and educate their children. Based on those records we issue credits, diplomas and transcripts.

Santa Fe Homeschool Association Edit Remove More
Based in Santa Fe, NM
Contact: Tamieka
Email: SantaFeHomeschoolAssociation-owner@yahoogroups.com
http://groups.yahoo.com/group/santafehomeschoolassociation/
Santa Fe Homeschool Association is a cooperative group of homeschooling families residing in and around Santa Fe. All are welcome to join our friendly group, regardless of homeschool methods, personal philosophies, or religious beliefs.