Indiana Homeschool Groups
---
Information Out of Date? Just click the link by each group to submit a change!
---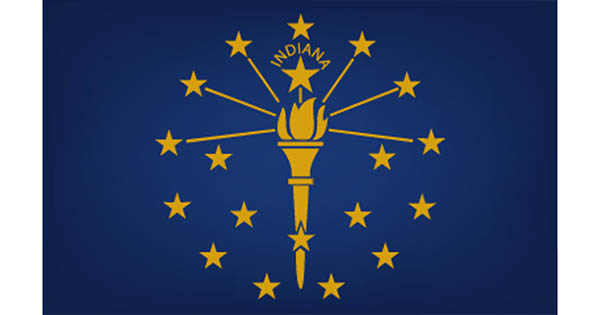 Indiana Association of Home Educators
Edit
Remove
More
P.O. Box 217, Stilesville, IN 46180
Phone: (317) 467-6244
Fax: (317) 467-6246
Email:
info@iahe.net
http://www.iahe.net
We are a service organization. Our primary functions are maintaining visibility as home educators with civil government leaders, influencing the legislative process, sponsoring an annual Convention and seminars for parent education, and publishing The IAHE Informer, our free quarterly magazine.
---
Angola Christian Educators at Home, Inc. (ACE) Edit Remove More
Based in Angola, IN
Contact: Brian and Paula Thomas
Phone: (260) 833-2104
Email: angolachristianeducators@gmail.com
https://www.facebook.com/groups/112203982786547/
We offer parent support, girls' and boys' basketball teams, and a 4-H club. Weekly email updates inform members of events and opportunities.

BrightStars Edit Remove More
Based in Hendricks County, IN and the surrounding areas, including Western Indianapolis
Contact: Kandi Ware
Email: brightstars-owner@yahoogroups.com
http://groups.yahoo.com/group/BrightStars/
We are a casual, informal group that has weekly meetings around Hendricks County. Our meetings consist of crafts, park days, and general activities. In addition, we offer an Adventure Club, a 9 and Over Social Group, a Book Club, a Junior Historians Group, Mom's Night Out, and are currently working on a 8 and Under Playgroup.

Catholic Homeschoolers of Michiana Edit Remove More
Greater South Bend area
Contact: Jon Adamson or Hollie Adamson
Email: jhadamson@gmail.com
http://chsmichiana.blogspot.com
We are a group of Catholic home school families in the Michiana area of Northern Indiana and Southern Michigan, which includes the South Bend, Mishawaka, Elkhart and Niles areas. We have joined together to promote and support Catholic homeschooling. Our goal is to be good Catholic examples to our children and the community and to teach our children to know, love, and serve God and His Holy Church. We support moral and academic learning at home in the context of a wholesome family life and hold our Faith as an integral part of the learning experience.

Clark County Indiana Home School Group Edit Remove More
Clark, Floyd, Washington, Jefferson and surrounding counties.
http://www.facebook.com/groups/CCIHS/
This Facebook group is for anyone in Clark County Indiana or the surrounding area who is homeschooling or thinking about homeschooling. It is for sharing ideas and planning times to get together.

Classical Foundations for Christ Edit Remove More
Based in Mooresville, IN
Contact: Laura Harris
Email: classicalfoundationschrist-owner@yahoogroups.com
http://groups.yahoo.com/groups/classicalfoundationschrist/
A support group open to families with toddlers and preschool to early elementary children, focusing on a Classical Education framework and Christian education. Get togethers will allow for children's play time plus 15-20 minutes of stories / pre-school academics designed to develop reading readiness and Bible instruction.

East Indy Trailblazers Edit Remove More
East Indianapolis and Greenfield
Contact: Randy Kemerly or Chris Grunden
Phone: (765) 617-1768 or (317) 650-6276
Email: info@eastindytrailblazers.com
http://eastindytrailblazers.com
We are a Varsity and Junior Varsity Home School Soccer Club Whose main objective is the promotion of Christian Values on and off the soccer field. We believe that through the sport of soccer, life skills can be learned that will propel our youth into the world to be an example to the people around them. We also believe that sports gives us the opportunity to exercise the Fruits of the Spirit as found in Gal. 5:22.

Eastside Golden Eagles Sports Club Edit Remove More
4312 W 1175 N, New Palestine, IN 46163
Contact: John Gannon
Phone: (317) 861-8970
http://www.eastsidegoldeneagles.org
We are a Christ-centered organization offering homeschool boys' competitive basketball, ages 11 to 18.

Eastside Home School Connection Edit Remove More
4607 Callahan Street, Indianapolis, IN 46239
Contact: Wanda Stine
Email: wmstine@sbcglobal.net
A Christ-centered, interdenominational private organization supporting traditional parents in the home education of their children. No annual dues but we do require a statement of faith to be signed, in order to gain membership. We are a resource only group at this time but hope to become active in the future. Members receive a list of free resources weekly (sometimes daily) to help support their home school.

Evansville Homeschool Thunderbolts Basketball Edit Remove
Evansville, Indiana area
Contact: Clayton Nunn
Phone: (765) 586-7135
Email: clanu45@gmail.com
http://clanu45.wix.com/thunderbolts
The Evansville Homeschool Thunderbolts is a competitive basketball team serving homeschool students from ages 10-19. We offer teams three teams: Junior High Boys: 10-15, Junior High Girls: 10-15, and Varsity Boys: 15-19. Our season runs from October to February. For more information, please check out our website: http://clanu45.wix.com/thunderbolts
Thanks and God Bless,
Coach Nunn Read more...

FAIR Inc. Edit Remove
Michigan City and surrounding areas
Contact: Carol Barnes
Email: Form / Contact Page
http://www.fairhomeschool.com/
Focused Academic Integrity Resources (FAIR) homeschool co-op is an inclusive community based on the Christian principle of loving your neighbor. We offer high quality, academic classes while working to be the proverbial village for one another. We meet weekly on Mondays for two 12 week semesters per year. Read more...

Fort Wayne Area Home Schools Edit Remove More
13111 Johnson Rd, Churubusco, IN 46723
Contact: Jim and Denise
Email: info@fwahs.org
http://www.fwahs.org

Gateway Homeschool Network Edit Remove More
7605 W. 126th Ave.
Contact: Judith Gardner or Gateway Church
Phone: (219) 712-3631 or 2193747730
Email: gatewayacademycl@gmail.com
http://gatewaycl.com
Gateway offers Christian co-op classes on Tuesdays for grades 6-12, tutoring, yearly drama production, seasonal volleyball, and field trips/special events. Classes are kept at a low cost determined by how many classes you enroll in.

Greater Lafayette Home Educator's Association (GLHEA) Edit Remove More
P.O. Box 602, Dayton, IN 47941
Contact: Kristi Haslett
Email: forglhea@gmail.com
http://www.homeschool-life.com/in/glhea/
GLHEA is a Christian umbrella group which offers a bi-monthly newsletter, e-mail updates, discounted membership to Imagination Station, joint membership in the Historical Society of Tippecanoe county, small groups, Purdue Convos, and information on other groups serving home schoolers needs.

Hamilton County Homeschoolers Edit Remove More
Hamilton County
Contact: Tammy Marquam or Jessica Radtke
Email: tammy@marquam.org, or, jessradtke@yahoo.com
https://www.facebook.com/groups/HamiltonCountyHSGroup/
From May through October, we meet weekly on Thursdays at parks all over Hamilton County. In the cooler months, we get together at least once per month at the Westfield Library, on the first Thursday of the month. Field trips and other group events are common as well. The group is member-led. There is also a sub-group for 11-14 year olds, and other sub-groups form as needed.

Heart n Home School Support Group Edit Remove More
Meetings in New Albany, IN
Contact: Emily Camenisch
Email: hnhgroupinfo@gmail.com
http://www.heartnhomeindiana.org
Heart n Home School is a Christian-based support group and serves the parents of home schooled children in the Southern Indiana and Louisville, KY area. Our volunteer members organize field trips, co-op classes, and monthly meetings. Our membership requires agreement to our Statement of Faith and our Mission Statement. Check out our website for more information about yearly membership dues.

Henry County Homeschoolers TEEN Edit Remove More
East Central IN
Contact: Missy Wallace
Phone: (765) 518-6504
Email: hchomeschoolers@icloud.com
Since 2006, HCH has grown in the past 5 years to HCH TEEN! Suitable for 11 and up; free membership; interest-led and secular. We offer live, in-person meetups and are now on Facebook.

Heritage Family Educators Edit Remove More
Corydon, IN
Contact: Andrea Walters
Phone: (812) 364-4163
Email: andreagilliam@hotmail.com
http://www.homeschool-life.com/in/hfe
Heritage Family Educators is a Christian homeschool cooperative school that meets weekly for classes.

Home Grown Hearts Homeschool Learning Co-Op Edit Remove More
Serving LaPorte County, Northwest Indiana
Contact: Judy Small
Phone: (219) 877-4417
Email: judy@smallfamilyschool.com
http://groups.yahoo.com/group/HGHLC_homeschool_co-op/
A group of Christian homes educating families, joining efforts to provide classes, mom's prayer time and stimulating learning opportunities in a parent-supervised environment.

Homeschool Hub Edit Remove More
Serving the Michiana area
Phone: (269) 240-6094 or (269) 370-4589
Email: hub@hshub.org
http://www.hshub.org
We are a homeschool resource center with non-profit status. We are inclusive to all homeschoolers.

Homeschool Tennis Edit Remove
41 Horseshoe Ln, Carmel, Indiana
Contact: Renee Bognar
Phone: (317) 816-9913
Email: reneebognar1@aol.com
http://tigertennisandfitnessprograms.yolasite.com
Tigers Tennis is a private, not for profit Christian Tennis programs for Christian families – lessons and clinics and tennis teams for homeschoolers. Read more...

HomeSchools United, Inc. (HSU) Edit Remove More
P.O. Box 842, Anderson, IN 46015
Phone: (765) 683-2421 or 1(888) 678-9011
Email: HSU@mailbox.com
http://www.hsu1.com/
HomeSchools United, Inc (HSU) is a homeschool support group located in Anderson, Indiana, that has been helping new and seasoned home educators for over twenty years. Our primary purpose is to encourage and support homeschool families in their endeavor to educate their children at home.

Illiana Homeschool Society Edit Remove More
Serving NW Indiana and NE Illinois
Contact: Donna Keeble
Phone: (219) 365-0191
Email: donnakeeble@yahoo.com
http://groups.yahoo.com/group/illianahomeschool/
We are a group of homeschool families joining together to promote socialization and education. We welcome ALL families.

Inclusive Homeschoolers of Northwest Indiana Edit Remove More
Cities in Lake County and outlining areas (Portage, Lake Station, Hobart, Gary, Merrillville, and more)
Contact: Maya Etienne
Phone: (339) 224-7121
Email: maya_wilkes@yahoo.com
We are a growing group of interested and seasoned homeschoolers and unschoolers. This group serves to connect families and students who have chosen an alternative means to educate their children. We share resources, have outings, Co-op education and more. Membership is free.

Indiana Home Educators' Network Edit Remove
P.O. Box 201, Mooreland, IN 47360
Contact: Benjamin Bennett
Fax: (425) 795-5959
Email: benbennett@ihen.org
http://www.ihen.org
IHEN is a statewide non-membership networking association. IHEN manages several e-mail discussion lists, including the largest list for homeschoolers in the state: IndianaHomeschoolers, with over 2,000 subscribers. IHEN has been Helping Hoosiers Homeschool since the turn of the century. Read more...

Indianapolis Crimson Knights Football Edit Remove
Central and South Central IN
Contact: Mike Wilson or Eric Bohnet
Phone: (317) 313-0861 or (317) 750-8503
Email: mewamw@yahoo.com
http://www.ckfootball.com/
We are committed to fielding competitive football teams for middle school and high school home-educated athletes. Typically, we practice four nights a week in addition to a game each week. Optional preseason workouts occur in June and July. The season begins the first week in August and concludes the end of October. Read more...

Indianapolis Homeschool Wildcats Sports Club Edit Remove
Based in Indianapolis, IN
Contact: Jeremy & Julie Bialek
Phone: (317) 698-4384 or (317) 340-9970
Email: info@homeschoolwildcats.com
http://www.homeschoolwildcats.com
We are Christian homeschool organization offering competitive basketball programs for boys and girls in 4th through 12th grade. Cheerleading is available for girls in 3rd through 12th grade. Our home gym is The Gathering Place at Community Church of Greenwood. Read more...

Indianapolis Kings Homeschool Baseball Edit Remove
Serving central Indiana
Contact: Matt Hogan
Phone: (317) 276-0365
http://www.indykingsbaseball.org
A private, Christian club organized to provide Christian, homeschooled boys an opportunity to participate in competitive baseball on the junior high and high school levels under the tutelage of Christian coaching and in an environment of Biblical principles. Read more...

Indy Genesis Edit Remove
Greenwood, IN
Email: Form / Contact Page
https://www.indygenesis.com
Indy Genesis is a competitive homeschool athletic association located in Greenwood, Indiana that competes in soccer, volleyball, cross country, and track. Read more...

Kosciusko Area Home Schools Edit Remove
Kosciusko County
Contact: Dan Stevens
Phone: (574) 269-6730
Email: inkdan@gmail.com
http://www.facebook.com/groups/kahos
This group is a free but "closed" group. Anyone can see who is in the group. Only members can see the postings.

It was Tangee and Abi's idea to make this page to help all area Home Schools, Connect, Discover, Share, Support Local Events, Trips, Tips. Anything to help like minded Homeschool providers.

If you know of a Homeschool group that meets in Kosciusko, please share contact information here so others know how to join. Read more...

Life Education And Resource Network (LEARN) Edit Remove
Bloomington, Monroe County, and the surrounding area
Contact: LEARN Moderators
Email: learn_moderation_committee@yahoo.com
http://learninbloomington.blogspot.com
LEARN is a group of Indiana homeschooling families from Bloomington, Monroe County, and the surrounding area. The network is diverse and inclusive; many political backgrounds, educational philosophies, and religious views are represented, and all are welcome. Read more...

Life Learning Coop Edit Remove
Anderson, IN 46012
Contact: LLC Steering Committee
Phone: (317) 625-3862
Email: lifelearningcoop@gmail.com
http://groups.yahoo.com/group/lifelearninginfoline/
The Life Learning Cooperative is located in Anderson, Indiana, in Madison County. We are a group of area Christian homeschoolers who come together and share in learning opportunities for our children in a cooperative manner. Any area homeschoolers are welcome to join our co-op. Read more...

Live and Learn Fort Wayne Edit Remove More
Based in Fort Wayne, Indiana
Contact: Dawn or Melinda
Phone: (260) 747-5712
Email: akronambros1@yahoo.com
http://groups.yahoo.com/group/LiveandLearnFortWayne/
An inclusive home schooling group offering activities for kids and topical discussion for parents. All ages, all home schooling styles, all faiths and secular homeschoolers welcomed. We appreciate diversity!

Newton-Jasper County One Heart Homeschool Coop Edit Remove More
Roselawn, Indiana
Contact: Sandra George
Phone: (317) 362-1151 or (219) 345-4472
Email: pioneerlady327@gmail.com
http://NJC-One-Heart.weebly.com
We are a faith based Homeschool Coop where parents use their God given skills and abilities to teach and train children Pre-K thru High School. We meet every Friday in Roselawn, IN from 9am-12pm. Fall Semester runs approximately August/September thru November, Spring Semester runs approximately February thru April (9 weeks per semester). Registration fee this semester is $40 per family.

Noblesville Lions Homeschool Sports Club - Varsity Softball Edit Remove More
2995 West 100 North, Greenfield, IN 46140
Contact: Jim Schwartz
Phone: (317) 440-0640
Email: jim.a.schwartz@monsanto.com
Competitive Varsity Softball Team - We will play Indianapolis area private and public schools.

Northeastern Indiana Catholic Home Educators (NICHE) Edit Remove More
Our Lady of Good Hope Parish, 7215 Saint Joe Rd, Fort Wayne, IN
Contact: Grace Johnston
Phone: (260) 747-6077
Email: gracie4309@yahoo.com
http://www.nichefw.info/
Catholic Homeschool Support Group for Fort Wayne, Indiana and surrounding areas.

Sacred Heart Catholic Homeschoolers of NWI Edit Remove More
Based in Porter County Indiana
Contact: J. Mathew
Phone: 241-0249
Email: jenniforlife1@gmail.com
We are a traditional Catholic homeschool group that adheres to the teachings of the Roman Catholic Church and the Magesterium. We strive to raise our children in the faith first and foremost as well as to provide social, spiritual, and support opportunities.

Southwestern Indiana Home Educators Edit Remove More
Evansville, Indiana
Email: president@swihe.org
http://www.swihe.org
SWIHE is the information and organizational center of Christian Home Educators in southwestern Indiana. SWIHE holds an annual convention usually the second or third weekend in March and an information day in late July/early August. SWIHE also is the host for our website www.SWIHE.org. There is a small fee to join the private side of the website. We are a Christian based organization but welcome all home educators to our events.

Terre Haute Inclusive Network for Knowledge Edit Remove More
Terre Haute and surrounding areas
Contact: Jenny Dickison
Email: jldickison@gmail.com
https://www.facebook.com/groups/THINKhomeschool/
THINK was created as an inclusive group for home educators to connect, share learning ideas, and give each other inspiration and support.

The Catholic Family Home School Support Organization Edit Remove More
61850 Crumstown Trl, North Liberty, IN 46554
Contact: Rachel Szilagyi
Email: jmj_4ever1@yahoo.com
http://wordgallery.net/cathfam.htm
A Roman Catholic support group located in Northern Indiana.

The Master's Study (TMS) Edit Remove
Meeting in Northwest Indianapolis
Email: Form / Contact Page
http://www.themastersstudy.org
A tutelage program for home educators which embraces a classical Christian perspective. PreK-8th grade meets weekly on Mondays, studying history, geography, literature & composition, art, science, Latin, recitation/speech and music/choir. The high school program meets twice weekly, studying history, literature and composition, worldview, logic, speech & rhetoric. Electives include math, languages, and sciences, all taught at a high school level. Read more...

Tippecanoe Tornados Edit Remove More
Based in Lafayette, IN
Contact: Colleen Sipple
Phone: 765-242-5852
Email: tippecanoetornados@gmail.com
http://www.hustlathletics.org
Basketball, volleyball, and soccer for junior high and high school boys and/or girls. Affiliated with Homeschool Unified Sports Teams of Lafayette (HUSTL).

Wabash Valley Warriors Edit Remove More
Terre Haute IN
Contact: Kendall Rea
Phone: 812-243-5261
Email: wabashvalleywarrior@gmail.com
We are a Christian homeschool organization offering competitive basketball programs for boys and girls in 4th through 12th grade. Our home gym is The Bible Baptist Church located at the corner of 25th and margret in Terre Haute

White County Home Educators (WCHE) Edit Remove
White County, IN and surrounding area
Contact: Mary Hargitt
Phone: (574) 583-2876
Email: whitecohomeed@gmail.com
http://www.homeschool-life.com/in/wche/
A Christian support group, we offer field trips, activities, groups and clubs, and mentoring to our members. Read more...

White River Christian Home Educators (WRC) Edit Remove
Anderson, IN
Contact: Board/New Member Liaison
Email: wrccoopinfo@gmail.com
http://wrche.org
WRC is a parent-led, Christian faith-based learning co-op that meets weekly. Along with classes for school age children, we have a nursery and preschool classes for the younger ones. WRC also has a drama troupe that puts on two plays per year, one for 8-12 year old children and the other for 12 and up. Any person that teaches at our co-op is required to sign a statement of faith. Read more...

Younique East Homeschool Co-op Edit Remove More
Indianapolis-Irvington Area
Contact: Heather Clark
Phone: (317) 372-9561
Email: clarkheather75@yahoo.com
http://youniqueeast.webs.com
We are a secular co-op who meets once a week during the school year for classes and occasional field trips. Currently offering classes for 8th grade and younger. Also offering Daisy and Junior Girl Scout troops for interested girls.