Oregon Homeschool Organizations and Support Groups
Edit this group : Remove this group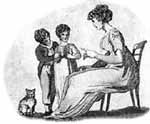 Lane County Christian Homeschool Group (LaneCH)
Lane County, Eugene, Springfield, Creswell, Cottage Grove, Florence, Harrisburg, Veneta, Elmira, Lowell, Dexter, Pleasant Hill, Coburg, Junction City, Marcola, Lorane, Drain
Email: lanech-owner@yahoogroups.com
http://groups.yahoo.com/group/LaneCH/

Christian homeschoolers of Eugene Springfield. Lane County, Oregon. Well established mature group founded in 2004. The forum here is just an extension of who we are- a community of homeschooling families supporting each other online and, most importantly, in person.

The online forum part of LaneCH is used for: Homeschool discussion of all kinds. Posting/planning activities like play dates, field trips, camping, teen events, workshops, co-oping, Mom's Night Out and our famous Park Days! Membership is free!

Copyright ©1993-2019 Home Life, Inc.