Submit an Organization!
Organizations by Area:
---
Find out how to list your local store, classes, event, attraction, etc. here, where thousands of homeschoolers look for resources in their state!

Pennsylvania Homeschool Organizations and Support Groups
Edit this group : Remove this group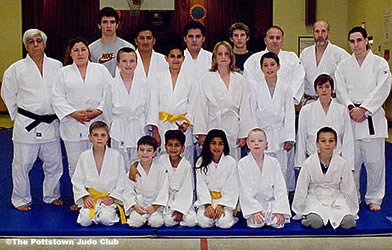 Pottstown Judo Club
Rupert Elementary School Gym, South & Mt. Vernon Streets, Pottstown, PA 19464 P.O. Box 779 Beech & Penn Streets, Pottstown, PA 19464
Contact: Richard Favinger, Jr.
Phone: (610) 323-8456
Email: Form / Contact Page
http://www.pottstownjudo.com

We are a proud and long standing program of the Pottstown Parks and Recreation Department, and are a 501c3 nonprofit club. Our nonprofit status can be verified at your request.

Our classes are designed to teach both the fundamental and advanced techniques of Self-Defense and Sport Judo in a safe and supportive learning environment. Our staff of instructors are nationally certified coaches with a combined teaching experience of over 50 years.

Judo is an official Olympic Sport and an official Paralympic event (for the blind)! Almost every Nation belonging to the United Nations has a judo team...and in terms of volume judo is second only to soccer on the global scale.

Pottstown Judo will graciously accept the attendance of visually impaired or blind students, in association with the United States Association of Blind Athletes (USABA).

Copyright ©1993-2019 Home Life, Inc.