Arizona Homeschool Organizations and Support Groups
Edit this group : Remove this group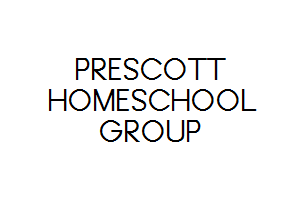 Prescott Homeschool Group
730 W. Hoover St. Prescott, AZ 86303
Contact: Heather Lowrance
Phone: (970) 270-2552
Email: prescotthomeschoolgroup@yahoo.com

Some of the options we offer our members are fun activities for children ages 5-18, educational field trips, play dates, study groups, achievement certificates, award ceremony twice a year, extracurricular activities, access to lesson plans, access to tutors, family pot-lucks, holiday celebrations, theater plays, mom's night out, support from educators and other homeschool parents, access to babysitters from Prescott Nannies, we are currently working on a college prep aspect of the group to make sure our high school homeschool kids are getting all the support they will need for college, as well as a prom and senor trip. As a member you will also receive discounts to many activities, classes, places throughout Prescott, Prescott Valley and much, much more.

This group was created by a homeschool mother of three and former educator for all parents who homeschool; from those who take a more non-school homeschool approach to those who create detailed lesson plans following state grade guidelines. We do not discriminate on any level and love having a diverse group of homeschool families. We believe in creating an environment where all children strive, no matter what path you have chosen for them.

You may decide to attend a few of our events during the month, or all of them. We try to keep activities as affordable for everyone and we will let you know how much an activity cost. We have many events which cost nothing too.

Membership for our group is only $15 per month, per family! Contact our group mediator for membership details and to sign up today!

Copyright ©1993-2019 Home Life, Inc.