Submit an Organization!
Organizations by Area:
---
Find out how to list your local store, classes, event, attraction, etc. here, where thousands of homeschoolers look for resources in their state!

New York Homeschool Organizations and Support Groups
Edit this group : Remove this group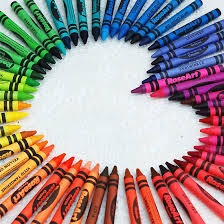 CNY Homeschoolers United
Central New York
Email: cnyhomeschoolersunited@gmail.com
http://kdbo4.wix.com/cnyhomeschoolunited

CNY Homeschoolers United is a network of home school based families and groups that partnerships with one another to achieve the best practice, best outcomes for students from grades P-12. Participation is a collaboration that has been established to help bring homeschoolers in the CNY Area together helping to enrich the homeschooling experience for our children. We each volunteer our time and skills to enhance learning activities.

Find us on Facebook! CNY Homeschoolers United
Find our Yahoo group! http://groups.yahoo.com/group/CNYHomeschoolersUnited/
Look for us on Twitter! https://mobile.twitter.com/CNYHomeschooler

Copyright ©1993-2020 Home Life, Inc.