Texas Homeschool Organizations and Support Groups
Edit this group : Remove this group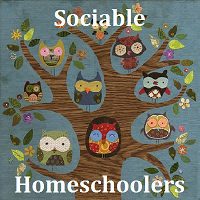 Sociable Homeschoolers of San Antonio (SHSA)
Areas in and around San Antonio, Texas
Contact: Kei Denevan
Phone: (830)285-2600
Email: sanantoniosociablehomeschoolers@outlook.com
http://www.facebook.com/groups/sociablehomeschoolersofsanantonio

Sociable Homeschoolers of San Antonio is a supportive co-op group for all homeschoolers! Everyone is welcome! All types, sizes, and faiths; nothing is judged or forced upon. Enthusiasm required! lol

We have many families here to provide ample sociable and educational opportunities for our children to explore, using the world as our classroom. Searching in and around our city for activities to do as a group.

We've recognized that public school is no longer a viable source of education, and have taken our children's education to the next level. We've formed multiple classes, co-ops, field trips and play dates to enrich and fill the lives of our children.

To Join:
Head to our Files page and print off and full out the Membership Form, and the Group Policies. You must hand these forms in to Kei Denevan, the Head Organizer, at the first event you participate, as well as to become an official member of SHSA. You'll have a month to attend your first event and turn in your packet before removed from the group.

Please read all forms!

Copyright ©1993-2020 Home Life, Inc.