Submit an Organization!
Organizations by Area:
---
Find out how to list your local store, classes, event, attraction, etc. here, where thousands of homeschoolers look for resources in their state!

Alaska Homeschool Organizations and Support Groups
Edit this group : Remove this group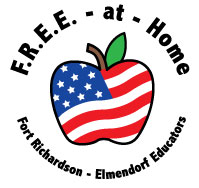 Fort Richardson/Elmendorf Educators (FREE) at Home
JBER (Fort Richardson/Elmendorf AFB)
Contact: Samantha or Veronica
Phone: 9077267721
Email: freeathome2009@gmail.com
http://freeathome2009.wix.com/home

Our membership dues are $25 per family per year. However, after the New Year we reduce the cost to $18.00. We encourage new people to attend two FREE at Home events and get to know us before making the financial commitment to join. You are welcome to attend any event at any time (The newsletter contains our current events. I can send it to you in a separate email if you send your request to freeathome2009@gmail.com).

Copyright ©1993-2019 Home Life, Inc.