Arizona Homeschool Organizations and Support Groups
Edit this group : Remove this group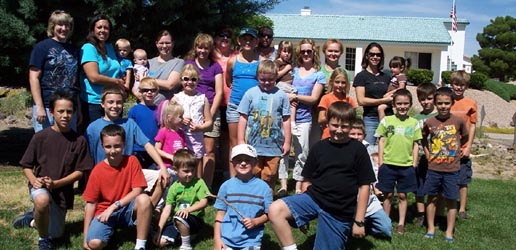 Hualapai Hills Home Schoolers
4868 Steinke Drive, Kingman, AZ 86409
Contact: Mary Brown
Phone: (928) 692-6249
Email: clarkdbrown@hotmail.com
http://www.hualapaihillshomeschoolers.weebly.com

Christian-based group offering encouragement and support to any homeschooling family in Mohave County. We provide educational resources, monthly field trips, workshops, service projects, educational group activities, a lending library and fresh ideas that will keep you motivated on your homeschooling journey.

Monthly meetings to help you gain new teaching tools and ideas to keep your child's education on the right track. E-newsletter, e-mail tree, and web site. Members participate by holding an office or planning an activity (i.e. literary club, chess club, Lego league, service club, field trips, sports club, spelling bee, geography bee, science fair, playgroup, science workshops, etc)

We meet monthly on the 2nd Monday of each month from 7:00-8:30 p.m.

Copyright ©1993-2019 Home Life, Inc.