Submit an Organization!
Organizations by Area:
---
Find out how to list your local store, classes, event, attraction, etc. here, where thousands of homeschoolers look for resources in their state!

New York Homeschool Organizations and Support Groups
Edit this group : Remove this group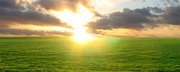 East Hampton Homeschool Group
P.O. Box 3067, Sag Harbor, NY 11963
Contact: Teresa Loos
Phone/Fax: (631) 329-9553
Email: easthamptonhomeschool-owner@yahoogroups.com
http://groups.yahoo.com/group/easthamptonhomeschool/

It is our desire to have a forum of peaceful, useful discussion where various ideas and topics of interest to homeschooling families will take place.

The behavior of this group will be governed by Christian principles as we are Christians. This group was designed to inform and support homeschoolers on, but not limited to, the East End of Long Island. We welcome the discussion of the many and varied forms of home schooling ideas prevalent in our society today. Please be proper and supportive of your fellow homeschooler.

Copyright ©1993-2020 Home Life, Inc.