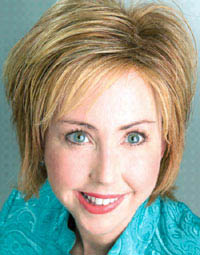 Shelley Noonan
Former columnist for
Practical Homeschooling Magazine
.
Shelley Noonan is a homeschool veteran, popular conference speaker and co-author of four books including The Companion Guide to Beautiful Girlhood. Visit her online at PumpkinSeedPress.net.

---
Homeschooling Articles by Shelley Noonan
Ease into the Best Homeschool Year Ever How to make the transition from summer to homeschool easier for your students
Afternoon Tea Tea time warms the heart and a family home.
Life's Simple Pleasures The best summer activities are often the simplest.
Homeschooled Boy Meets World Does homeschooling prepare kids for the "real world"? Check this out!
Five Ways to Beat the Mid-Winter Blues Five ways to beat the blues during the short days of winter.