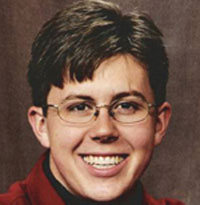 Austin Webb
Former columnist for
Practical Homeschooling Magazine
.
Austin Webb is a homeschool graduate with many accomplishments. Let's start with his perfect 1600 score on the SAT and his extensive selection of AP credits. Before starting college last year at Caltech, Austin was also accepted at Harvard, MIT, Rice, University of Chicago, and Duke and offered a total of $859,500 in grants and scholarships. Austin also has been honored as a Presidential Scholar, the top all-around National Merit Scholar, and a semifinalist in both the Intel Science Talent Search and Siemens Westinghouse Competition. He can be contacted at aiminghigherconsultants@gmail.com.

---
Homeschooling Articles by Austin Webb
How Dangerous is College? How to deal with the dangers of being out on your own at college.
Getting Great College Recommendations Let others praise you... and get you into the college of your choice.
College Interviews How to prepare for a college interview and how to impress your interviewer.
Your College Admissions Essay How to write a college application essay that will make you stand out and make a good impression.
Selling Colleges on You How to present yourself so you will stand out from the crowd of college applicants.
Test Savvy How to get ready for the tests high-school kids take.
Regaining Our Pioneer Spirit: Staying Home and Standing Out Have homeschoolers lost our pioneering spirit?
Turbo-Charge Your High School Academics ...and maybe rake in big scholarships.
Choosing the Best High School Activities How to pick extracurricular activities that enhance your college chances.
Getting Into a Top College Practical tips to help your kids get into a top college.