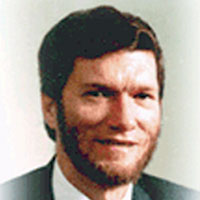 Ken Ham
Former columnist for
Practical Homeschooling Magazine
.
Ken Ham is Executive Director of Answers in Genesis, a Christ-centered, non-denominational ministry. He is the author of several books on Genesis and is the host of the nationwide radio program "Answers." For more information, visit www.AnswersInGenesis.org.

---
Homeschooling Articles by Ken Ham
Is "Science Fiction" In Your Curriculum? Does your textbook teach science... or science fiction?
Ripping Out Racism By Its Roots Why Darwin was wrong about race.
Evolution is Obsolete The dirty little secret textbooks forget to mention: Evolution is a theory without a mechanism.