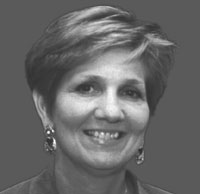 Carole Adams
Former columnist for
Practical Homeschooling Magazine
.
Carole Adams, Ph.D., is an officer of the Foundation for American Christian Education, a mother and grandmother, founder of a Principle Approach school in Virginia, and President of Stonebridge Educational Foundation. She is currently directing the publication of the twelve Stonebridge Curriculum Guides in the Principle Approach.

---
Homeschooling Articles by Carole Adams
Columnists Face Off - Principle Approach Carole Adams tells us why she thinks the Principle Approach is best.