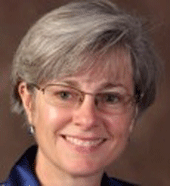 Diane Lockman
Columnist for
Practical Homeschooling Magazine
.

Diane Lockman, author of Trivium Mastery, practiced nine years as a CPA before cheerfully coming home to be with Meredith and Connor until they were old enough for school.
When Meredith was in first grade, diane heard about homeschooling.
She looked into it and a few weeks later, persuaded David to let her pull the kids out of school. Diane is the founder of The Classical Scholar (classicalscholar.com), a site for teaching other homeschool parents how to teach in the classical style.
When she's not reading, writing, managing the kids' education, or teaching live classes, Diane enjoys sewing period costumes.

---
Homeschooling Articles by Diane Lockman