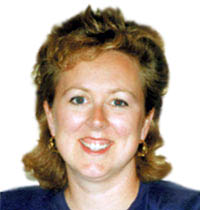 Pam Maxey
Former columnist for
Practical Homeschooling Magazine
.
Pamela Maxey, author of the Classic Start Curriculums and Themed Unit Studies, is the homeschooling mom of three sons. You can visit her website at www.classicapple.com.

---
Homeschooling Articles by Pam Maxey
Create Your Own Geography Unit How to create your own geography unit study.
Create Your Own Science Unit How to create your own science unit study.
How to Create Your Own Author Unit How to make a unit study about your favorite author.
Holiday Unit Studies How to create your own special unit studies that highlight the holidays.
Make Your Own History Units! Want to create a history unit study of your own? Here's how.
Bread & Butter If unit studies are butter, what is the bread?