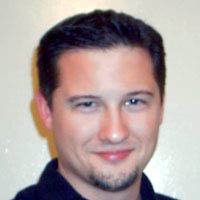 Michael Reitz
Former columnist for
Practical Homeschooling Magazine
.
Michael Reitz was homeschooled through high school. A graduate of Oak Brook College of Law, he works as a legal assistant for the Home School Legal Defense Association. He and his wife Rachelle live in Leesburg, Virginia.

---
Homeschooling Articles by Michael Reitz
How the Media Gets it Wrong about Homeschooling How homeschoolers should respond to negative media attention.
Homeschoolers and Civic Involvement Hands-on politics for homeschooled teens.
Journaling from the Heart Journaling techniques.
Discovering God's Plan for Your Life Discover what God wants you to do after graduation.
Culture Warriors Read about some remarkable homeschool graduates.
Sending Them Out: Raising Children, Raising Adults Keep the goal in mind - raising godly adults.
A Full Circle A homeschool graduate starts to build his homeschooling family.