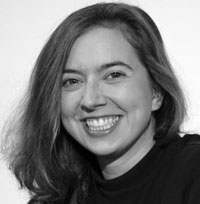 Sarah Pride
Former columnist for
Practical Homeschooling Magazine
.
Sarah Pride loves to write, learn, juggle, and teach martial arts. She graduated with a Bachelor's degree in Literature from Patrick Henry College in 2007. Until recently, she worked for PHC as a webmaster, editorial assistant, and new media specialist, pursuing her Master of Fine Arts in Script & Screenwriting and teaching Tae Kwon Do in her spare time. She is now working towards a M.A. in Semitics.

---
Homeschooling Articles by Sarah Pride
A Visit to the Creation Museum What brought over 100,000 visitors to this brand-new museum inn the first two months?
Patrick Henry College: A College for Homeschoolers (and Others) Find out what's been happening at "The Homeschooler's College"
The First Homeschool Alumni National Reunion The first HomeschoolAlumni.org National Reunion happened in July 2006. Find out what went on!
Online Dangers: How to "E-Proof" Your Kids The Internet is a jungle. How should homeschoolers deal with this growing part of 21st century life?
The National Homeschool Debate Tournament A report on the 10th Annual NCFCA Debate Tournament held at Patrick Henry College.
Homeschooler Wins the Siemens Westinghouse Competition It's arguably the most important math / science / technology competition in the world. How did homeschooler Michael Viscardi win it?
Have 5 Pianos, Will Travel Homeschooled siblings take the world of classical music by storm.
My Week At West Point Workouts and workshops, spirit missions and challenge exercises: here's an inside view of a military academy.
The World's Cutest Unit Study Even stuffed animals can be educational...