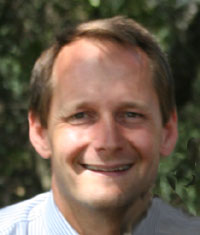 Fritz Hinrichs
Former columnist for
Practical Homeschooling Magazine
.
Fritz Hinrichs, a graduate of St. John's College in Annapolis, MD, and Westminster Seminary, owns Escondido Tutorial Service. He resides in Escondido, CA and is the proud uncle of five nieces and five nephews. His website is www.gbt.org.

---
Homeschooling Articles by Fritz Hinrichs
So You Want To Be An Online Educator? Fritz Hinrichs explains how to become an online educator.
Preparing Your Child for a "Great Books" Education Getting ready for a "Great Books" education is not a job for the spineless!
Classical Theology Theology the Classical way.
The Future of Classical Education How technology is bringing classical education back to the home.
The Art of Oration Fritz talks about the Art of Oration & the development of wise government.
Escape the World of 1997! Great books can transport us to other cultures.
Keeping Science in Perspective Fritz Hinrichs thinks learning the history of science is important, because it teaches us that scientists make mistakes, too.
Classical Colleges Fritz Hinrichs gives us a list of colleges for the classically-minded student.
Introduction to Classical Education Fritz Hinrichs outlines "What is Classical Education?" and tells us what makes Great Books great.