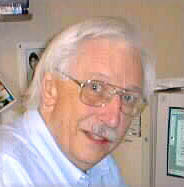 David Marks
Former columnist for
Practical Homeschooling Magazine
.
Dave Marks is the author of the popular, award-winning homeschool writing program, Writing Strands. His interest in writing results both from an extensive education in the teaching of literature and writing and a long teaching career. He taught at the junior high, high school, and college levels for 30 years.

---
Homeschooling Articles by David Marks
Say It with Body Language Reading and speaking body language.
To Journal... or Not Is journaling really an effective way to teach creative writing?
How to Write a Winning Essay How to write effective essays for the SAT, college acceptance, and beyond.
Preparing for College Writing Teach your kids how to write A+ papers.
How to Encourage Your Kids to Write How to encourage your homeschooler to express himself in print.
"Beware The Awful Curse of Horrible Overwriting," She Pontificated How to avoid the dread disease of overwriting.
Getting Rid of Clichés Avoiding cliches in your writing.
Spelling a Word a Week A simpler approach to spelling.
Getting Kids Ready to Write Stimulate your children's learning.
"I Know What I Mean But I Don't Know How to Say It" How to put it all into words.
Picking a Writing Program With so many different choices, how can you decide which writing program would be best for your children?
Book Reports that Work Tired of lame book reports? Here's how to create a book report that works.
"I Hate to Write" How do you get your young student started writing when he thinks he hates to write?
Lessons from Story Contests Lessons your children can learn while writing for story contests.