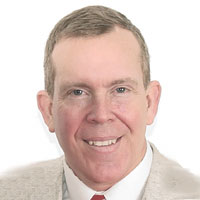 Bill Pride
Former columnist for
Practical Homeschooling Magazine
.
Bill Pride has a B.S. in mathematics from MIT and a M.A. in mathematics from University of Missouri-St. Louis. He is also the proud father of nine homeschool graduates.

---
Homeschooling Articles by Bill Pride
The National Bible Bee A contest rewarding mastery of the best book there is
Getting Ready for Algebra Laying a good foundation leads to algebra success
Statistics Can Be Sweet Everything you need to learn about homeschooling your kids in statistics.
Math Wars What are the "math wars," and which side can you trust?
What College Math Majors Don't Know Help for future mathematics majors.
The Great Probeware Scam Beware of "probeware" - the new science education boondoggle.
How to Get into Medical School What you need to do starting now to get into medical school!
Middle School Science What's it all about?
Why You Need Lab Science Your teen needs lab science. Here's why...
The Foundations of Science Improve science success by laying a good foundation.
Graph This! The graphing calculator - help or hindrance?
Calculate This! The pen is mightier than... the calculator?
Teaching Physics at Home How to succeed at teaching high school physics.
High School Chemistry Things to consider when teaching high school lab chemistry.
High School Biology What you need to know before teaching high-school biology.
High School Science When to start, which subjects to teach.
Calculus: The Bridge to College Math and Science
Advanced Math: Trig, PreCalc, and more! Advanced Math: the bridge to Calculus.
Teaching Geometry: Measuring Up, Proving Yourself Geometry: the first pure math course.
Teaching Algebra: The Search for X How and why to teach algebra.
Getting Ready for (Gasp!) Algebra & Beyond How to get your child ready for high school math.
Revenge of the Nerds Colleges need more math- and science-proficient students.
You've Got a Friend What is the father/husband's role in the homeschool?
Slackers Need Heroes The ultimate slacker prevention.