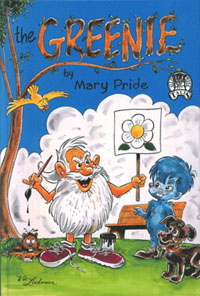 The Greenie
(#GR)
Price: $9
Buying Unit: Each
Written in the bouncing rhythm of the easy-to-read books you loved as a child, The Greenie has a lasting Christian message on an important topic ... and it's fun to read!

This parable of how "love of nature" is a good idea that can sometimes go too far is a welcome antidote to the eco-radicalism which permeates so many children's books.

Fully illustrated in cartoon style by a former Disney artist. Perfect for coloring in. Hardbound cover.