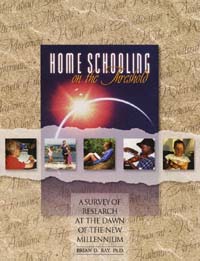 Homeschooling on the Threshold (#HOT)

Price: $4.99 Sale Price: $2
Buying Unit: Each

This attractive, full-color report is exactly what you need to show friends, family, neighbors, and school officials that homeschooling does work. Packed with photos, charts, graphs, and diagrams, Homeschooling on the Threshold presents the latest research about homeschooling in an easy-to-read format. By Dr. Brian Ray of the National Home Education Research Institute.