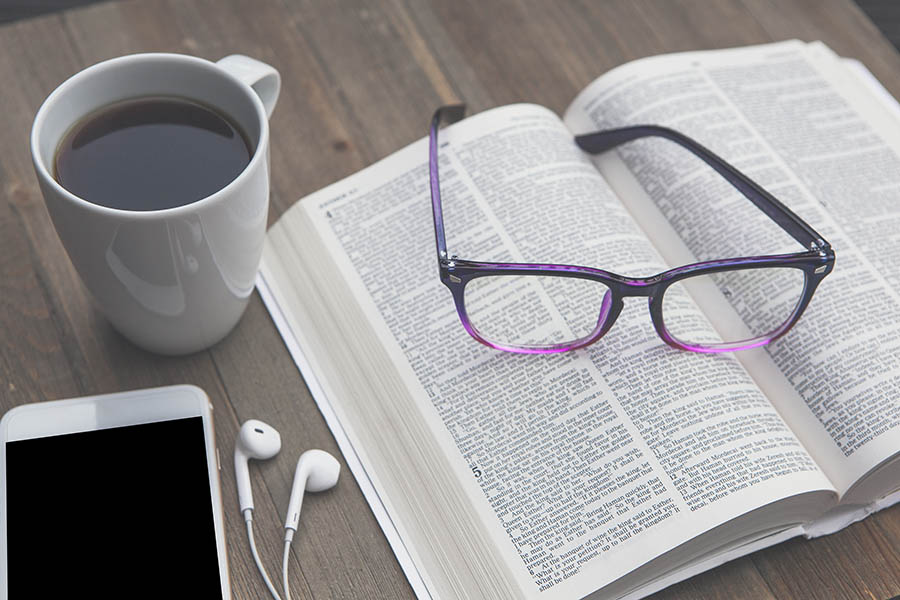 Welcome to the Practical Homeschooling® 2022 Bible Reading Plan!
This is the easiest plan we have ever found—and we've improved it!
If you follow it faithfully, you will read through the entire Bible in a year.
Monday's through Friday's readings include something from both the Old Testament and the New Testament, except for special days (which have readings appropriate to those days). Saturdays have a reading from Proverbs. And Sundays have a reading from the Psalms.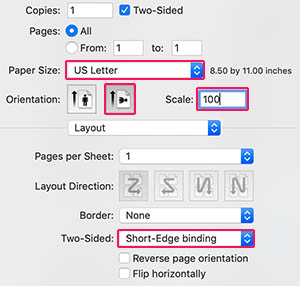 To get started, just print pages 1 and 2 out on your printer, making sure to select US letter, scale 100%, landscape mode, and short edge binding.
If you don't have a two-sided printer, simply print page 1 first, landscape mode, then flip the paper over, put it in the printer again, and print page 2, also in landscape mode.
Then fold between
the front and
back covers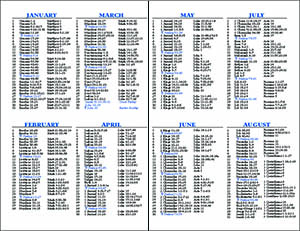 First fold between
March and May
Then simply fold the paper in half, and then in half again. This produces a handy brochure you can tuck right into your Bible.
You have our full permission to print as many copies of this Plan as you wish. We ourselves print one for every family member.
And please share this Plan with your Internet friends!

The finished
product
Special features of this Bible Reading Plan:
Special readings for Saturdays, Sundays, Easter weekend, Thanksgiving, and Christmas weekend.
Sunday readings (Psalms) are in blue, for those with color printers. For those with black-and-white printers, those readings are slightly inset to make them stand out. Saturday readings (Proverbs) are pink and italic.
Fits on normal letter-sized paper.
Some tips for success:
Try placing your Bible someplace you are every day when you aren't too sleepy to read, such as near a favorite chair.
Keep your Bible Reading Plan tucked inside your Bible. I like to use one each to keep my place in the Old Testament, Psalms, and Proverbs and use my Bible's built-in ribbon marker to keep my place in the New Testament.
We all have days when we are too busy to take a breath, so if you miss your reading for one day, make it up the next day. If you can't do this, continue from where you were and make up anything you missed during the week on Sunday.
Get Your Bible Plan
God Bless You and we hope you enjoy your Bible Reading Plan!