Sports & Extracurriculars Homeschool Organizations and Support Groups
Edit this group : Remove this group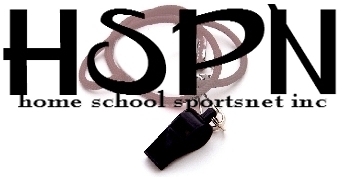 Home School sPorts Network (HSPN)
P.O. Box 69, Linden, VA 22642
Contact: Chris Davis
Phone: (540) 636-3713
Email: info@hspn.net
http://www.hspn.net

The Homeschool SportsNet (HSPN) is the only national orgainzation dedicated to the promotion of all homeschool sports. Our web-site is the most visited homeschool sports web-site in the country, and our exclusive team locator pages, lists and identifies homeschool sports organizations for each state. Our East Coast Basketball Championship is held at Liberty University in March of each year. Over 3,000 national subscribers read the SportsNet News - a free monthly e-Newsletter. The SportsNet Magazine is slated for release in September 2007. HSPN is bridging the gap between homeschool athletes and the NCAA by coordinating eligibility forms and many efforts to offer exposure to college scouts and recruiters. One way they do this is to list top achievers from around the country, such as the top 25 athletes who have scored over 1,000 career points in their high school career.

For team members, HSPN offers sports Liability and Medical insurance - exclusively for homeschool teams and sports organizations.

The Homeschool Sportsnet offers a variety of workshops, speaking engagements and training seminars on "How to Start a Sports Program". Their "Handbook For a Successful Sports Program" contains 30 pages of tips compiled over 15 years of homeschool coaching.

HSPN's Executive Director, Chris Davis, and his wife, Kathy have been homeschooling for 17 years, and he has coached homeschoolers exclusively since 1993.

Copyright ©1993-2018 Home Life, Inc.