South Carolina Homeschool Organizations and Support Groups
Edit this group : Remove this group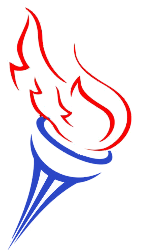 South Carolina Association of Independent Home Schools (SCAIHS)
930 Knox Abbott Drive, Cayce, SC 29033
Phone: (803) 454-0427
Fax: (803) 454-0428
Email: scaihs@scaihs.org
http://schomeschooling.com/

SCAIHS is the premiere statewide accountability group. When you partner with SCAIHS, you are utilizing the experienced staff that provide curriculum and educational counseling and heart-to-heart encouragement. This service is invaluable to parents that want to homeschool, yet feel timid or unsure.

Our services are divided into an Elementary Education Program, Middle School Program, High School Program.

We also are a HSLDA certified Special Needs Program provider.

We provide permanent records and official transcripts, and at high school level, DMV letters, class rank, guidance counselor services for scholarship applications, graduation ceremony, and diplomas.

SCAIHS also offers its members teacher enrichment seminars, informative newsletters, and timely email updates.

Our annual group standardized testing gives each parent the peace of mind that their child is on-track and performing to the standards necessary for their grade or age.

Our membership card allows discounts at businesses and museums and a 15% discount on most items in our own Home School Bookstore.

All members benefit from the positive accountability that is the hallmark of SCAIHS since 1990. We are the group that fought for the right to homeschool in South Carolina.

Call or come by to experience the SCIAHS difference and make a difference in your children's future today.

Copyright ©1993-2018 Home Life, Inc.