Ohio Homeschool Organizations and Support Groups
Edit this group : Remove this group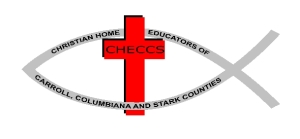 Christian Home Educators of Carroll, Columbiana, and Stark Counties
P.O. Box 552, Waynesburg, OH 44688-0552
Contact: Celia Hartmann
Email: checcs@dustbunniesandbooks.com

We are a small, conservative Christian group who meets once a week October through April for co-op classes such as Science, Art, Gym, History, etc. Classes vary according to what moms want to offer each year Members are required to pay dues, sign a statement of faith, and fill out other paperwork. Members are also asked to provide some area of service to the group as part of the co-op day.

Copyright ©1993-2018 Home Life, Inc.