Submit an Organization!
Organizations by Area:
---
Find out how to list your local store, classes, event, attraction, etc. here, where thousands of homeschoolers look for resources in their state!

Ohio Homeschool Organizations and Support Groups
Edit this group : Remove this group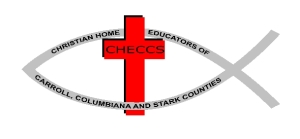 Christian Home Educators of Carroll, Columbiana, and Stark Counties
P.O. Box 552, Waynesburg, OH 44688-0552
Contact: Celia Hartmann
Email: checcs@dustbunniesandbooks.com
http://www.homeschool-life.com/oh/checcs/

We are a conservative Christian group of about 35 families who meet once a week October through April for co-op classes such as Science, Art, Gym, History, etc. Members are required to pay dues, sign a statement of faith, and fill out other paperwork. Members are also asked to provide some area of service to the group as part of the co-op.

Copyright ©1993-2013 Home Life, Inc.