Wisconsin Homeschool Organizations and Support Groups
Edit this group : Remove this group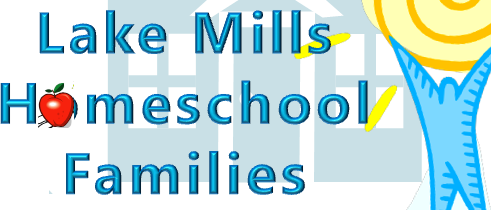 Lake Mills Homeschool Families, WI
Lake Mills and surrounding areas of Jefferson County, WI
Contact: Holly Lebeck
Phone: (920) 222-0580
Email: homeschoolfamilieslakemillswi@groups.facebook.com
https://www.facebook.com/pages/Lake-Mills-Home-Educators-WI/156885051053832

Join homeschooling families in Lake Mills, WI and surrounding areas for a monthly meetup. Connect on shared interests: field trips, teaching cooperatives, lending library, clubs, recess, parties... more is up to you!

for info on types of curriculum available and how to transition to homeschool, Check out the Facebook Lake Mills Home Educators, WI page. Local and area events are listed, to stay connected to the community.

Copyright ©1993-2014 Home Life, Inc.