Sports & Extracurriculars Homeschool Organizations and Support Groups
Edit this group : Remove this group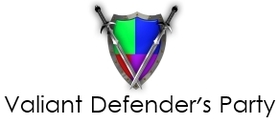 The Valiant Defender's Party Student Leadership Society
641 Jasonway Ave, Columbus OH, 43214
Contact: Samuel Garcia
Phone: (614) 962-9041
Email: info@valiantdefendersparty.com
http://www.valiantdefendersparty.com

Our Mission:
To honor our God and His Word, above all and to implement our values of Integrity, Innovation, and Initiative in the government, education, culture, media, and every area of life.

Our Functions:
Student and Alumni Society : The Valiant Defender's Party is primarily a leadership society and network of Christian students and alumni involved in alternate education such as accelerated distance learning, homeschooling, etc.

Academic and Professional Advancement Organization : The Valiant Defender's Party provides regularly scouts opportunities for members, such as internships, scholarships, and job opportunities. We also provide scholastic resources written by our members.

Charitable and Service Organization : The Valiant Defender's Party offers to serve communities by organizing volunteers on occasion and donating money to causes and charitable projects.

Mutual Aid Society : The Valiant Defender's Party is a mutual benefit society for its members .As a society, each VDP Member is tasked of a responsibility for each fellow member and will aid each other in the best of their ability, often through prayer, fundraising, etc.

Student Union : The Valiant Defender's Party represents our members as a student union, independent from any educational institution. We represent and advocate for our members that are students of colleges and college programs. We also represent our members and students of alternative education as a whole on local, state, national, and even international issues.

Copyright ©1993-2018 Home Life, Inc.