Missouri Homeschool Organizations and Support Groups
Edit this group : Remove this group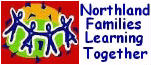 Northland Families Learning Together
Kansas City metro area, primarily north of the Missouri River
Email: nfltkc.org@gmail.com
http://www.nfltkc.org

Northland Families Learning Together is a secular support group for home educators in the greater Kansas City metro area. NFLT provides support, and educational and social events to the Kansas City homeschooling community. This organization is inclusive, and offers support to any homeschooling family regardless of religion, race, educational method, lifestyle, geographical location or economic status. NFLT has regular weekly, monthly and seasonal activities including weekly playtime at a local community center, park days, parties for nearly every holiday, science and cultural expos, talent shows and more. We also have an active online group. Membership dues are $25/year.

Copyright ©1993-2018 Home Life, Inc.