Texas Homeschool Organizations and Support Groups
Edit this group : Remove this group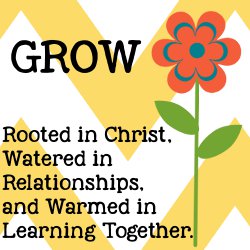 GROW Ministries
Austin TX and surrounding areas, Liberty Hill, Leander, Cedar Park, Round Rock, Georgetown
Contact: C Messick
Phone: (512) 731-5807
Email: courtney@gracegrowedify.com
https://gracegrowedify.com/grow-ministries-membership/

This group is for Christian moms who hmeschool and want to meet other families with similar values to socialize with. We get together on a regular basis to let our children interact and socialize in the Round Rock & Surrounding Areas. Play dates, field trips, and fun affordable events with moms & kids just like you! Looking forward to growing a group that is fun, creative, and inviting!

Our group is currently meeting on a weekly basis, we will meet year round with the exception of holidays. That way our children can meet on a regular basis and create lasting friendships with like minded families. We accept children of all ages. Our only requirements are that you homeschool & have Christian family values.

We have moms & children in all stages of homeschooling to share ideas with!

Copyright ©1993-2018 Home Life, Inc.