North Carolina Homeschool Organizations and Support Groups
Edit this group : Remove this group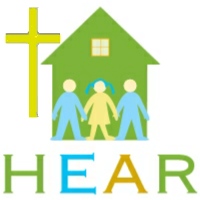 Home Educators Association of Roxboro
P.O. Box 792, Roxboro, NC 27573
Email: hearinfo@charter.net
http://www.roxborohomeeducators.org

HEAR is a Christian homeschool support group in Roxboro, NC that serves the Person County, Caswell County and surrounding areas. The desire and vision of the HEAR support group is to see all homeschooling families grow in their relationship with the Lord and with one another.

Simply put, we are Christian parents who homeschool. We get together to socialize, share advice, and generally, help each other out. Participating in HEAR gives you a chance to meet other homeschooling families, ask questions of veteran homeschoolers, learn about different educational approaches, find out about local events and participate in HEAR events.


HEAR Member Benefits

HEAR Membership Card
Members Website Access
Quarterly Newsletter
HEAR Lending Library
Group Events*
Group Graduation
Facebook and Yahoo Group Participation


*membership is not required to participate in HEAR Events unless otherwise stated. However, HEAR members do receive first choice of events.

Group Events

Support Group Meetings
Warehouse Wednesdays
Co-op Programs
Demonstration Night
Annual Science Fair
Annual Geography Fair
Annual Field Day
Agricultural Field Day (offered through The Cooperative Extension Service)
Group Field Trips
Mom's Night Out
Annual Curriculum Sale


Membership Dues
HEAR membership dues are $20 per year and must be renewed each year from the date you join.

Copyright ©1993-2017 Home Life, Inc.