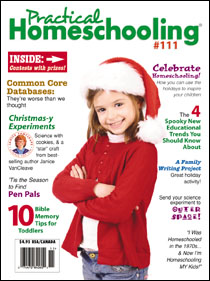 Try PHS for Free!

We have set aside 3,000 copies of our new November/December issue for free issue requests. Reserve yours now, to avoid disappointment, as we expect these to go fast!

Several weeks after mailing your free issue, we'll send you a subscription offer that includes several free bonuses. If you do not wish to subscribe, simply discard the offer.

Due to the cost of postage, this offer is for US residents only. Only one free sample issue per family per 2 years.

Yes, please send me my free issue!