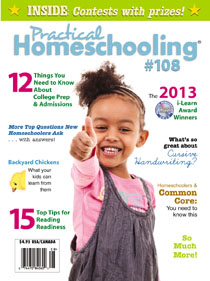 Try PHS for Free!

The first 3,000 to fill out the form below will receive a free complimentary copy of the upcoming issue of Practical Homeschooling, pictured on the right!

Several weeks after mailing your free issue, we'll send you a subscription offer that includes several free bonuses. If you do not wish to subscribe, simply discard the offer.

Due to the cost of postage, this offer is for US residents only. Only one free sample issue per family per 2 years.

Yes, please send me my free issue!