FREE BONUS with your Practical Homeschooling renewal (US customers only):
---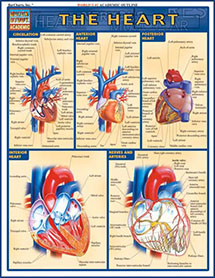 Kids are always fascinated with how the human body works. And this laminated guide to the human heart will answer their questions!
Easy-to-follow color-coded graphics teach:
Circulation
Front view of heart
Back view of heart
Inside of heart
Nerves & arteries
How the heart works
Much more!
Kids too young? No problem! Just put this guide aside for later. It's laminated, so will last for years & years. In the meantime, you can learn all about the heart yourself!

Renew your subscription for 1 or 2 years & get this great teaching aid for FREE!