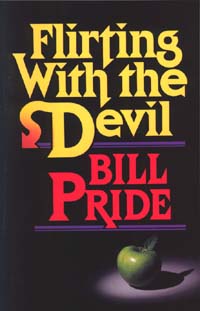 Flirting with the Devil (#FD)

Price: $12.95 Sale Price: $4.95
Buying Unit: Each

Want to revive your family . . . your church . . . or yourself? This little book, written in 1988, has the prescription. The writing is breezy and deceptively light, but the message can rock your world! Chapters include Majoring on the Whiners, No-Fault Sin, In With the In Crowd, If It Feels Good . . . , Hot Crossed Roles, Flirting with Pleasure, Flirtig with Popularity, Flirting with Power, Walk Like a Man, The Big Picture, The Transformers, Scared to Life, and Could Be Worse. Comes with FREE 13-week study guide, suitable for use with a group. Only a few dozen copies left of this out-of-print classic, so order yours now!