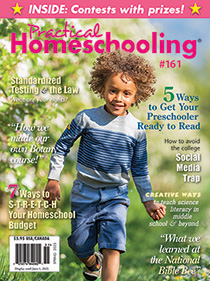 USA Individual Gift Subscription / One Year (5 Issues) + Gift Card + All 3 Secrets Brochures (#PHG1)

Price: $17.95
Buying Unit: Subscription

Five print issues (one full year) of Practical Homeschooling magazine! Along with his or her first issue, sent via First Class mail, your recipient will get an attractive note card informing them of your gift. They also will receive three Mary Pride "how-to" bonuses: Homeschooling Secrets, Organizing Secrets and Curriculum Secrets.